THE FULL WEAVIX EXPERIENCE.
AT NO RISK TO YOU.
Get hands-on without the commitment. Our 14-day trial lets you experience the full range of weavix™ in your actual workplace. 
Once signed up, you'll receive: 
5 walt™ smart radios
1 wrangler™ Mass Charging Cradle
Full weavix™ software suite
A product specialist will walk you through the setup and deployment process so you can see the difference weavix™ brings to your enterprise. As soon as you're set-up, your trial begins.
If you love weavix™ after your 14-day trial, keep your equipment and we'll get the rest of your enterprise up and running in no time.
Not the right fit for you? Just send it back within 5 days.  
We're confident you'll see the instant value that comes with advanced collaboration and unprecedented visibility throughout your enterprise.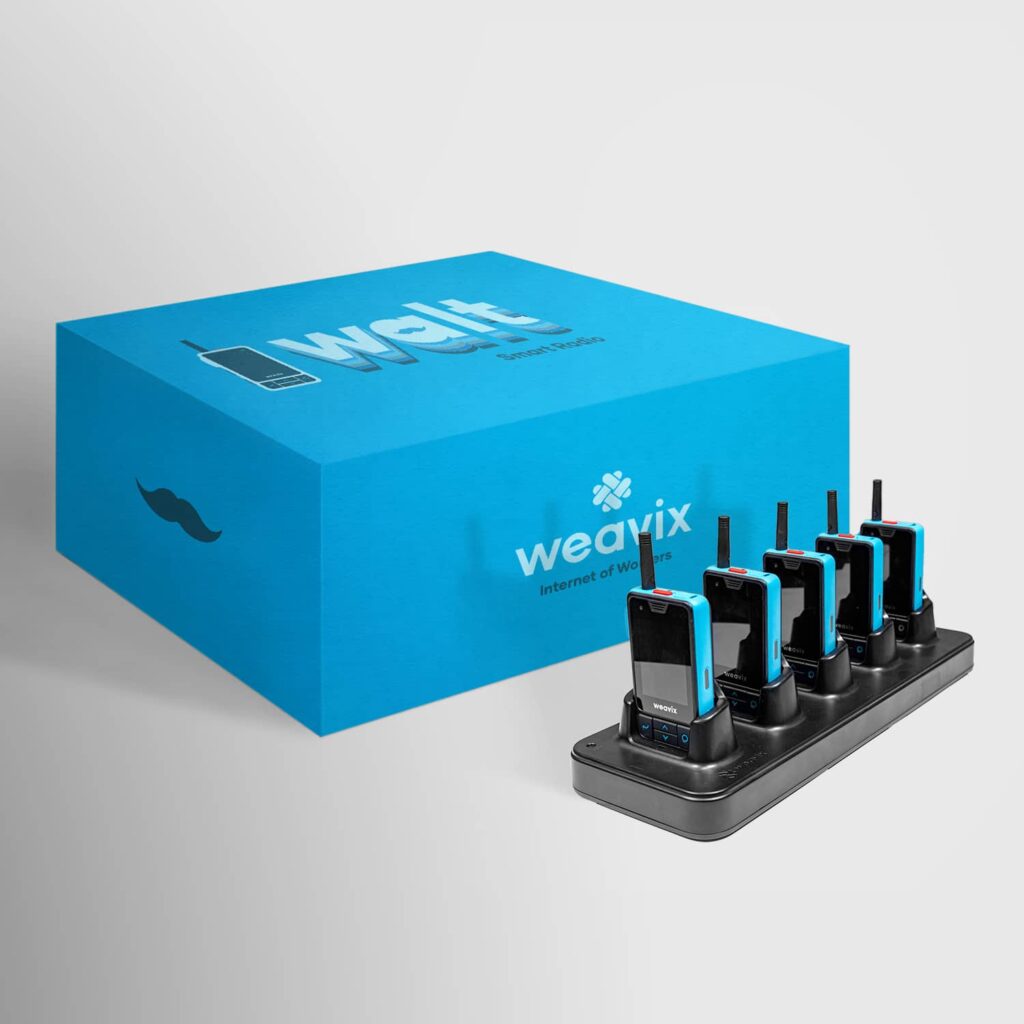 14 Days of Complete Workforce Connectivity
Enjoy unlimited access to the Internet of Workers™ platform for a limited number of your people. In our 14-day trial, you'll get to experience the full power that comes with weavix™. 
Want Something More Personal?
Request a custom demo, suited to your workplace.