ENTERPRISE-VITAL PUSH-TO-THREE
Pushing the Boundaries
of Traditional Push-to-Talk
VITAL COMMUNICATIONS AVAILABLE FOR EVERY WORKER
The Next Gen of Push-to-Talk
Push-to-talk forever changed how the frontline workforce works together. Now, it's only the beginning. We know how important every communication is to your enterprise, so we've made the latest communication capabilities all available at the push of a button. Enterprise-Vital Push-to-Three (EVPT3) combines three of the most popular and useful communication methods: push-to-talk, picture messaging and video collaboration; to drive on-site communication, safety and productivity, and transform the frontline workforce like never before.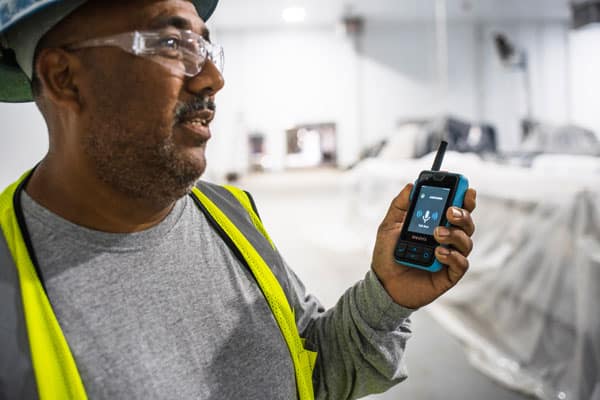 We're not breaking from tradition, just making it better. Connect with the workers you need, right when you need them with reliable push-to-talk.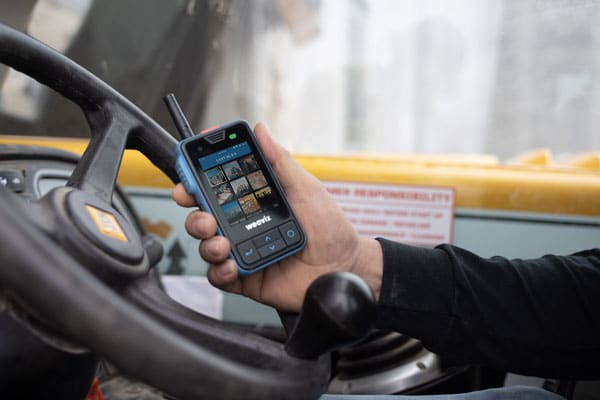 A picture's worth a thousand words. With EVPT3, use picture messaging to eliminate confusion and get your point across fast and easy.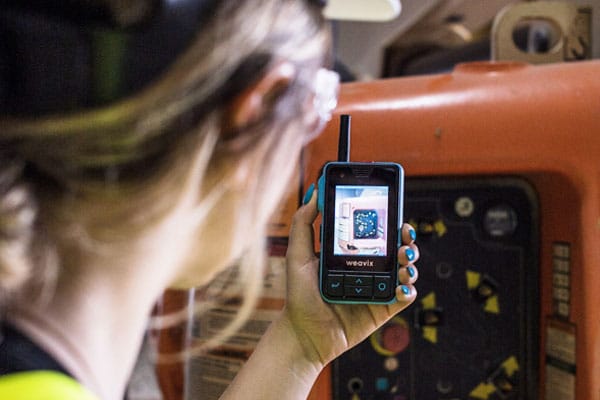 The next generation of frontline communication is video. EVPT3 makes on-site video communication active, engaging and ready at the push of a button.
SECURE. RELIABLE. SCALABLE.
Raise the Stakes for Frontline Communication with EVPT3
Nearly 90% of all workplace failures happen because of ineffective communications*
Nearly 90% of all workplace failures happen because of ineffective communications*. And that can cost you hundreds of thousands of dollars every year. To maintain long-term success and keep your costs under control, EVPT3 ensures all communications remain secure, reliable and scalable, so they reach your intended target every time. Something the traditional PTT systems lack. Backed by an entire communication and productivity platform, EVPT3 ensures accessible, clear and effective communications that drives collaboration, safety and productivity across your enterprise.
*Employee Productivity Statistics: Everything You Need to Know. Firstup.io
THREE WAYS TO CONNECT YOUR WORKFORCE
All with One Smart Radio.
Elevating your Enterprise Starts with Collaboration
BEYOND EXPECTATIONS OF PUSH-TO-TALK COMMUNICATIONS
EVPT3: The Gold Standard of Frontline Communications
Public safety personnel consider Mission-Critical Push-to-Talk (MCPTT) the ideal measure for emergency radio communications. But establishing a reliable communication model in the private sector has been a challenge until now. EVPT3 is the gold standard for frontline communication, applying the principles, reliability and availability of the MCPTT guidelines for workers everywhere. The Internet of Workers™ platform uses the advanced communication and data capabilities of EVPT3 to upskill workers and prioritize collaboration and productivity, making it the new standard for workforce communication.
BEYOND EXPECTATIONS OF PUSH-TO-TALK COMMUNICATIONS
Use weavix to Kickstart All your Enterprise Functions
weavix is both a communication and productivity platform for workers and enterprise alike. With it, the frontline has never been more collaborative or connected; allowing for direct communication between sites and transparency through data to fill in the gaps of all your enterprise activities.
weavix helps build a workplace that actively promotes safe practices for all workers while they're on-site. Not only can workers instantly communicate during an emergency, but the location monitoring services allow safety personnel to see where workers in distress are and how they responded. With historic location and communications archives, safety personnel can work to continuously assess and optimize safety protocols and investigate incidences on-site.
Worker-related data is a key component for the effective management of human resource responsibilities and objectives in an enterprise. From investigating workers' compensation filings to managing on-site violations and the necessary paperwork, weavix provides the data points human resources personnel need to review and document workers' actions and time on the premises.
When it comes to managing money effectively, financial professionals rely on the most precise data available to get actualized costs. Whether the expenses regard utility operations, labor costs or equipment rentals, weavix supplies the worker data that has financial implications to ensure the most accurate representation of all costs. Applying data to actualized labor and utilization helps enterprises validate their expenses as they relate to fulfillment.
The key incentive for the widespread use of worker data often falls within operational goals. Maximizing outputs, developing efficient on-site processes and reaching optimal productivity levels with minimal downtime are all achievable through rich data analysis. Direct communication with every worker on-site along with the data capabilities of weavix provides a unique perspective for operations personnel to effectively manage their workforce through one comprehensive platform.
weavix allows for secure communications to drive operational benefits to the enterprise without sacrificing security. Following strict privacy and security standards, weavix maintains complete architectural integrity throughout every stage of the platform. IT professionals can take advantage of the security measures in place to keep sensitive data protected and allow for seamless collaboration without posing any risk to the enterprise.
Workforce data brings transparency into the most isolated and secluded parts of an enterprise. Using this complete transparency, C-Suite executives possess a firm grasp of both the day-to-day activities and the enterprise in a bigger picture. The information acquired through weavix allows directors and C-Suite officers to understand what's working on the frontline and what needs improvement and provide a complete account of how the enterprise is performing.
COMBINED WITH A FULL COLLABORATION SUITE
It Has Never Been Easier to Work Together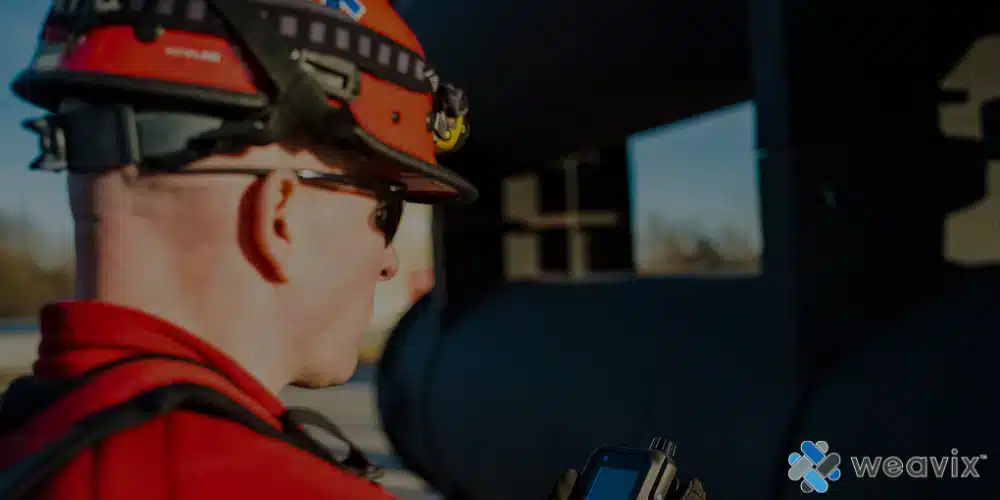 10 Reasons to Give Every Worker an Industrial Radio
Industrial radios have, traditionally, not been available to every worker in the facility, and to us, that's an issue. How are workers expected to work…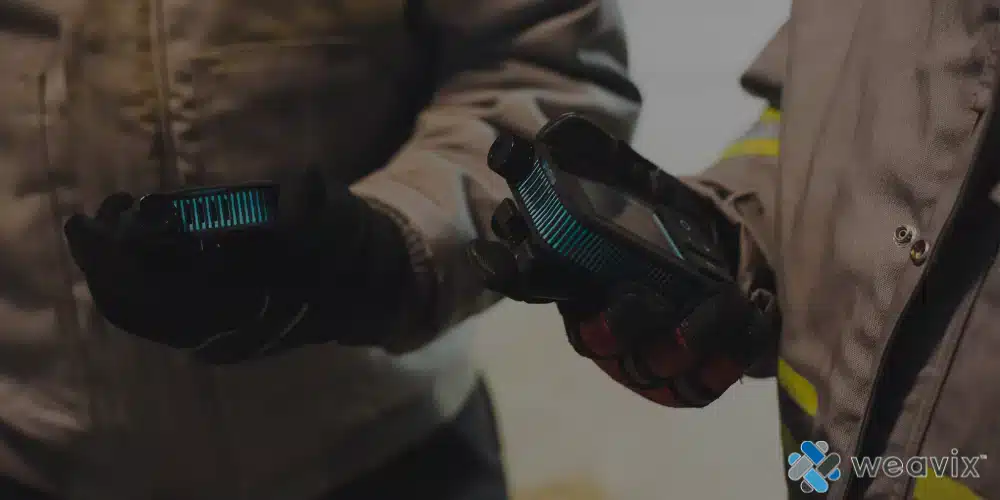 Can I Remove the Battery from my walt™ Smart Radio?
No, you can't remove the battery from your walt™ smart radio. Every walt™ smart radio has a Class 1 Div. 2 and ATEX 212 safety rating…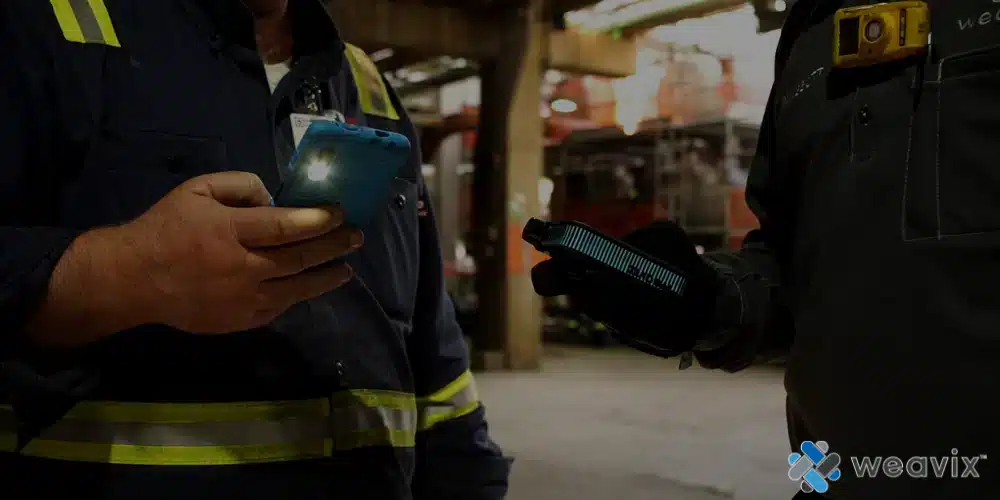 The Top 5 Benefits of a Managed Service for Frontline Collaboration
A managed service offers contractual services with regular, ongoing support for a variety of…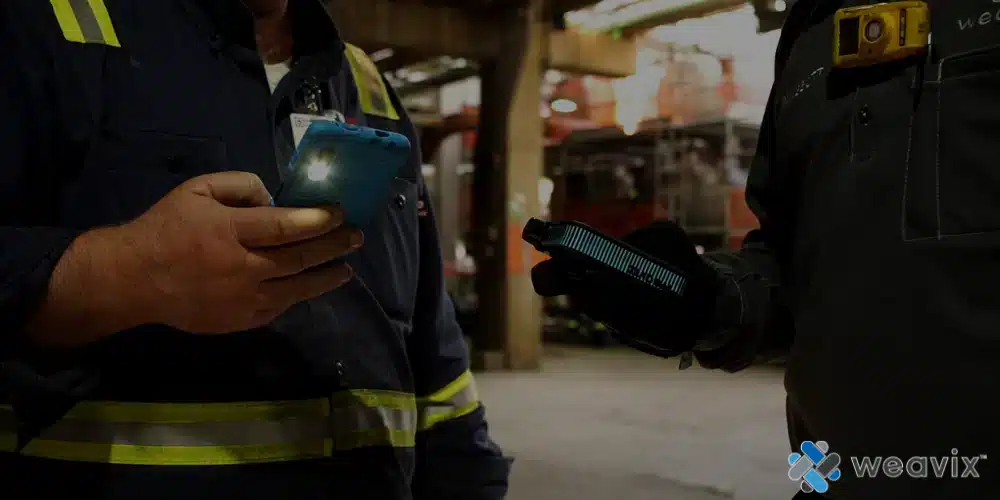 The Ins and Outs of Budgeting for Digital Transformation
Digital transformation is a useful strategy for any of your business goals and brings about benefits…
BRINGING WORKERS TOGETHER TO BENEFIT YOUR ENTERPRISE
Copyrights © 2022 weavix™. All Rights Reserved.