ENTERPRISE-VITAL PUSH-TO-3
Pushing Past the
Boundaries of PTT
WORK TOGETHER HOW YOU WANT
Taking Push-to-Talk Three Levels Higher
Since its introduction, push-to-talk changed how field crews got work done. Now, PTT is just the beginning. Enterprise-Vital Push-to-3 (EVPT3) also includes picture and video messaging to ensure clear communication and effective teamwork across your entire facility. With these three options now available for every worker, weavix™ uses collaboration as the engine to drive efficiency at every level of your corporation.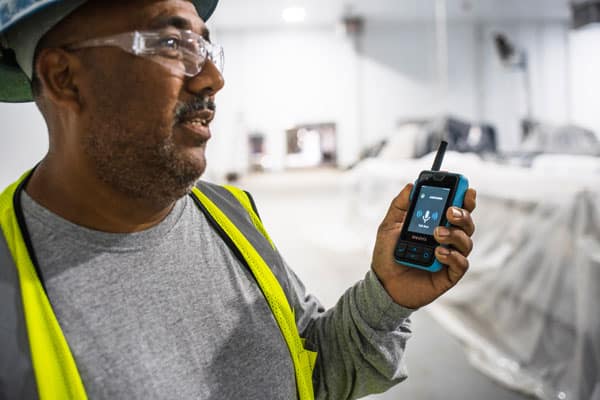 Your whole workforce available at the push of a button. Talk from any weavix™ device from anywhere in your facility.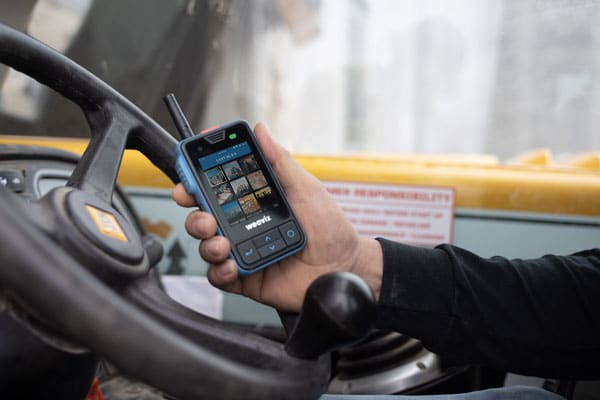 Explain something easier and faster with a picture. Snap and send images to a group or an individual instantly.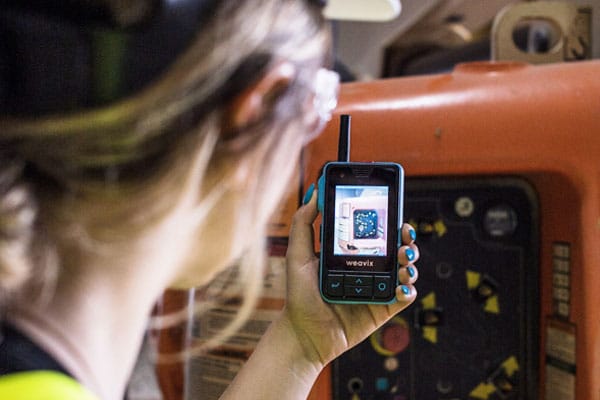 Collaborate face-to-face with one button. Revolutionize how your fieldworkers work together with video messaging.
THREE WAYS TO CONNECT YOUR WORKFORCE
All with One Smart Radio.
Elevating your Enterprise Starts with Collaboration
Discover the Full Potential of your Frontline
Only 1 in 10 field workers have consistent access to communication.
PT3 Collaboration ensures that everyone in your facility has access to the people they need, right when they need them. With more capabilities available to every worker, weavix™ gives the flexibility to work together in more ways that work best for you.
COMBINED WITH A FULL COLLABORATION SUITE
It's Never Been Easier to Work Together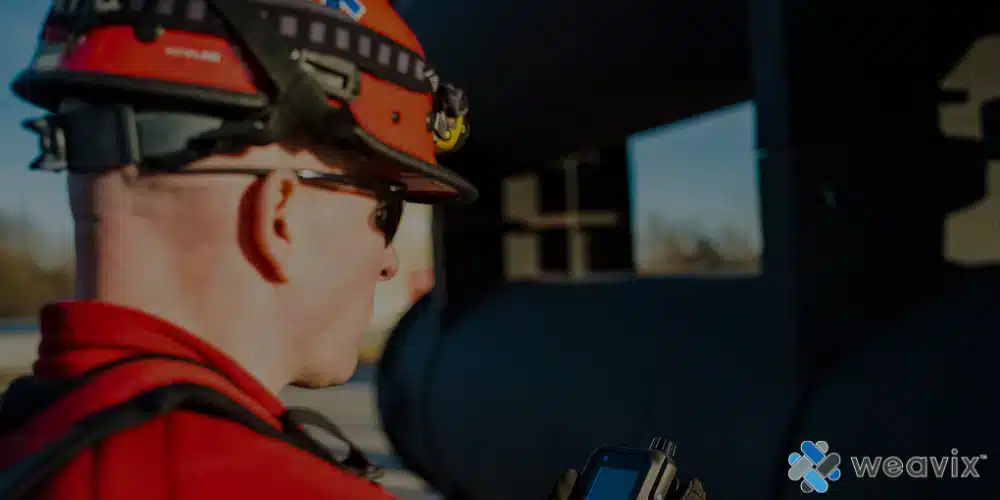 10 Reasons to Give Every Worker an Industrial Radio
Industrial radios have, traditionally, not been available to every worker in the facility, and to us, that's an issue. How are workers expected to work…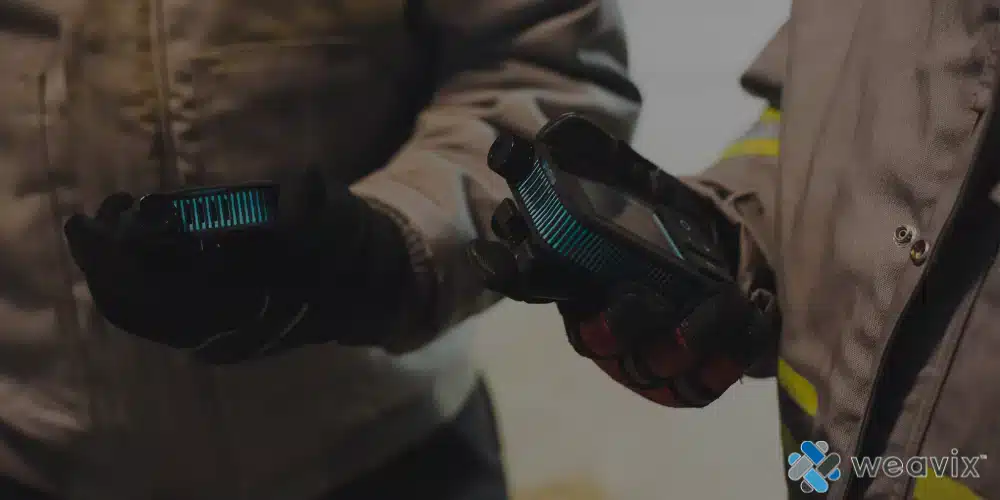 Can I Remove the Battery from my walt™ Smart Radio?
No, you can't remove the battery from your walt™ smart radio. Every walt™ smart radio has a Class 1 Div. 2 and ATEX 212 safety rating…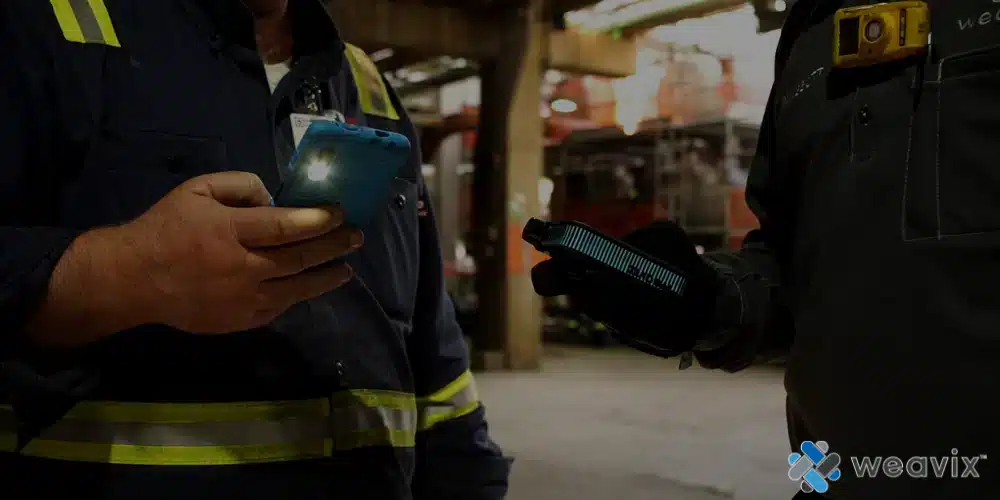 The Top 5 Benefits of a Managed Service for Frontline Collaboration
A managed service offers contractual services with regular, ongoing support for a variety of…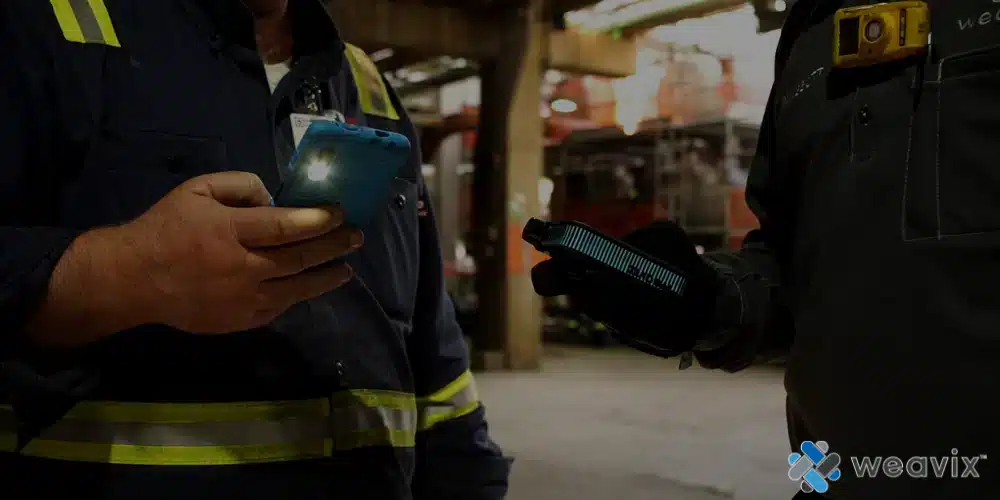 The Ins and Outs of Budgeting for Digital Transformation
Digital transformation is a useful strategy for any of your business goals and brings about benefits…
BRINGING WORKERS TOGETHER TO BENEFIT YOUR ENTERPRISE
Copyrights © 2022 weavix™. All Rights Reserved.