Changing the Conversation
About Frontline Safety
A lot can happen on the frontline. No matter how well enterprises plan for emergencies and implement solutions to keep workers safe, the best solution centers itself around workers. Using weavix® encourages adopting optimal safety procedures and creates a workplace culture that positions safety as the best way to work. By combining communication and safety solutions in one platform, weavix® allows organizations to fully enable the most important aspect of work.
of workers believe their enterprise thinks their safety is important
of on-the-job accidents are preventable
of workers have experienced some kind of emergency at work
Aligning safety and culture builds trust between workers and enterprises, drives corrective action and helps get every worker home. It's not only a priority; it's the best way to work.
Digitally Enhancing Current Safety Practices​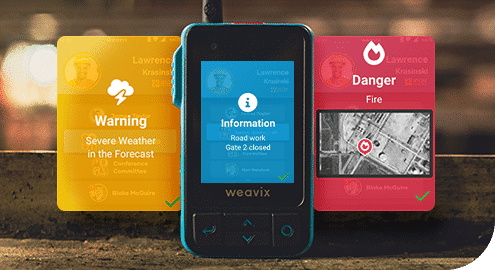 Keep Workers Informed at a Moment's Notice
What's the point in connecting every worker if you can't keep them informed when they need it most? When disaster strikes, weavix® makes it easy to send safety notices and alerts to all affected workers in the area through the walt® smart radio. From severe weather and fires to active threats or routine maintenance, ensure every worker is connected and protected.
Record Close Calls & Work to Avoid Them
Maintaining accurate safety logs and incident reports is vital to making safety the focal point of your culture. weavix® takes it a step further; we give workers a voice and provide them with a platform to notify safety teams of all possible safety concerns in the workplace. Safety is more than grand gestures, and weavix® ensures the small steps add up.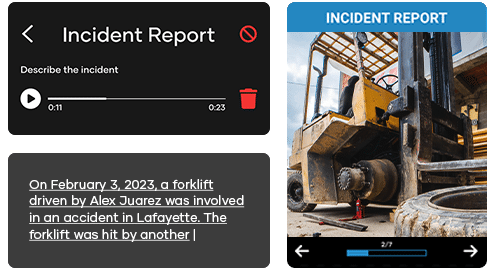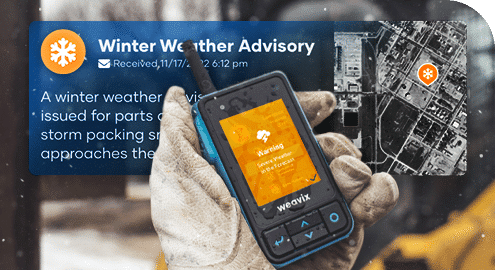 Play an Active Role in Worker Safety
Sitting on the sidelines is no longer an option. weavix® emboldens safety professionals to take a direct approach during a disaster in the workplace. Using a combination of mass and targeted alerts, muster location services and more, top safety personnel can quickly get workers out of harm's way and effectively respond to dangers as they appear.
Worker Safety at the Forefront of Design
Workers are put in a variety of situations throughout their shift, but what happens when ordinary becomes life-threatening? Every walt® has a dedicated man-down button that notifies the appropiate personnel, on and off site. Customizable to the enterprise, this button sends not only the alert, but an exact GPS location of the walt® to enable expedited emergency response.
Industry-Leading Safety Features
The Real Impact of Safety
How weavix Saved One EPC from an OSHA Recordable
What started as a normal workday ended with an incident report and a worker's compensation application being filed. According to reports, one worker had a small incident on shift that resulted in a broken arm. Could anyone else verify the report? Did processes need to be improved to keep this from happening again? Was his report accurate?
In response, safety personnel were able to launch a fair and accurate recount of what happened using weavix's incident investigation services.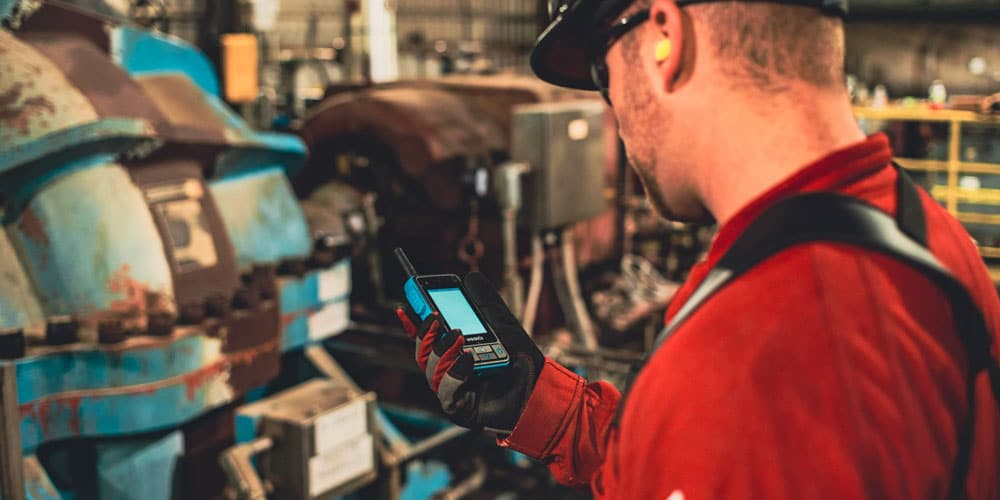 Top 8 Things to Look for in a Digital Communication Platform
It's no surprise that communication and collaboration provide many universal advantages to enterprises…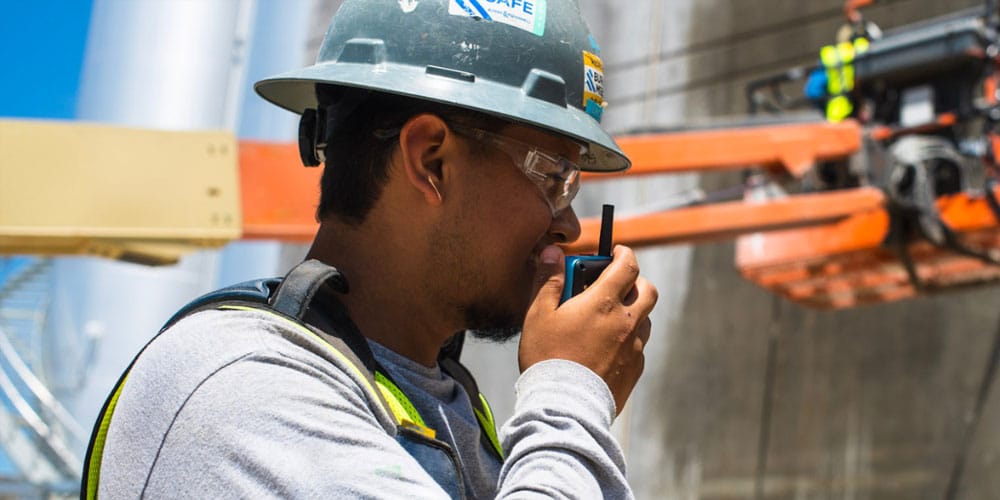 How Adopting New Tech Empowers your Deskless Workers
As industry continues adopting and implementing new technology into their facilities, we see that they…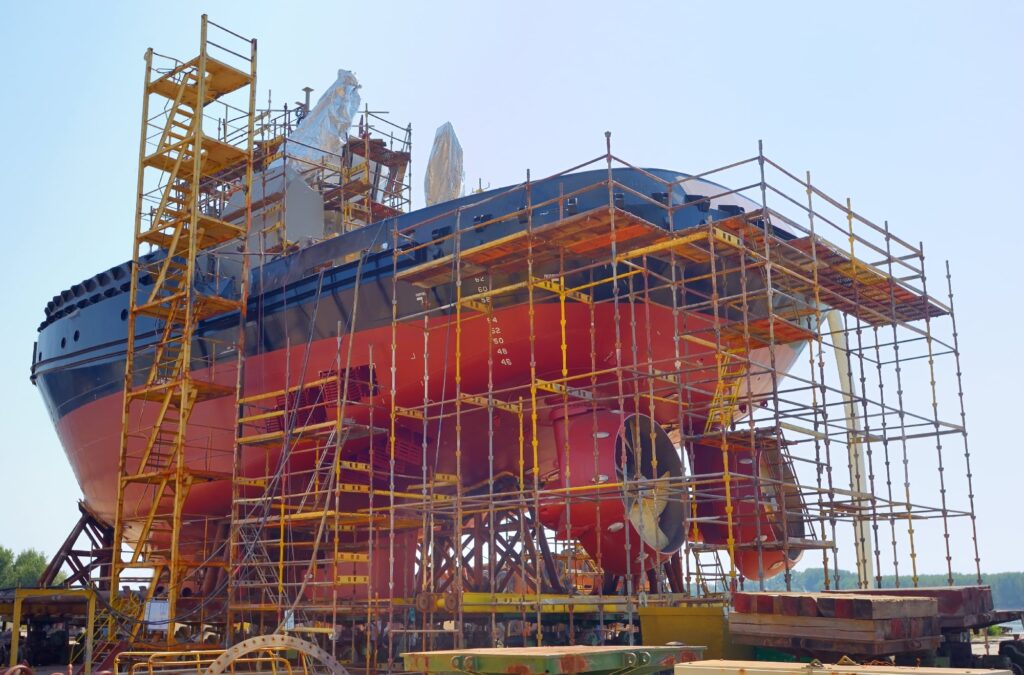 Case Study: How a Shipyard Communicated in Navy Ships with weavix™
On the frontline, the key to a high-performing workforce is making them accessible, no matter where…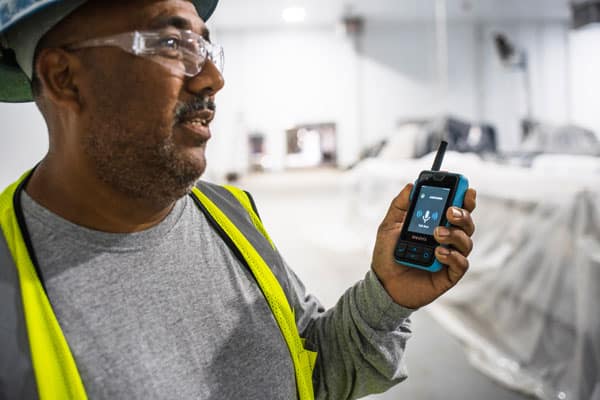 Why Manufacturers Prefer Push-to-Talk Radios over Mobile Phones
Manufacturers were some of the earliest adopters of push-to-talk radios. From the technology's… 

Copyrights © 2023 weavix®. All Rights Reserved.
FULLY ENABLING YOUR MOST VITAL RESOURCE