Industry-Leading
Rugged Smart Radio
MORE THAN YOUR LEGACY RADIOS
The Rugged Smart Radio Built for Frontline Workers
Sporting a solid, modular look and feel along with a Class 1 Div. 2 safety rating, walt® Smart Radios surpass legacy radios in both design, functionality and durability. walt® can work on any existing network, or we can deploy your own private cellular network, to deliver advanced collaboration capabilities for every worker. Built to thrive in the harshest industrial facilities, walt® is the perfect fit for any crew at any job site, all at no additional cost to you.
Smart Radios Enabling Your Frontline
Give your field workers the right digital tools to make it possible for them to reach their fullest potential. 
CLASS 1 DIV. 2 & ATEX ZONE 2 
Built Tough to go Anywhere Work Gets Done
Ruggedized design ensures walt® Smart Radios move your workforce forward, not back.
MULTIMEDIA COLLABORATION CAPABILITIES
Advanced Functionality for your Field Workers
Modern capabilities ensure your frontline works together better than with legacy radios.
COMPLIMENTARY MANAGED SERVICE
Upgrades, Repairs and Replacements. All On Us.
Give yourself more time to focus on the things that really matter to your corporation.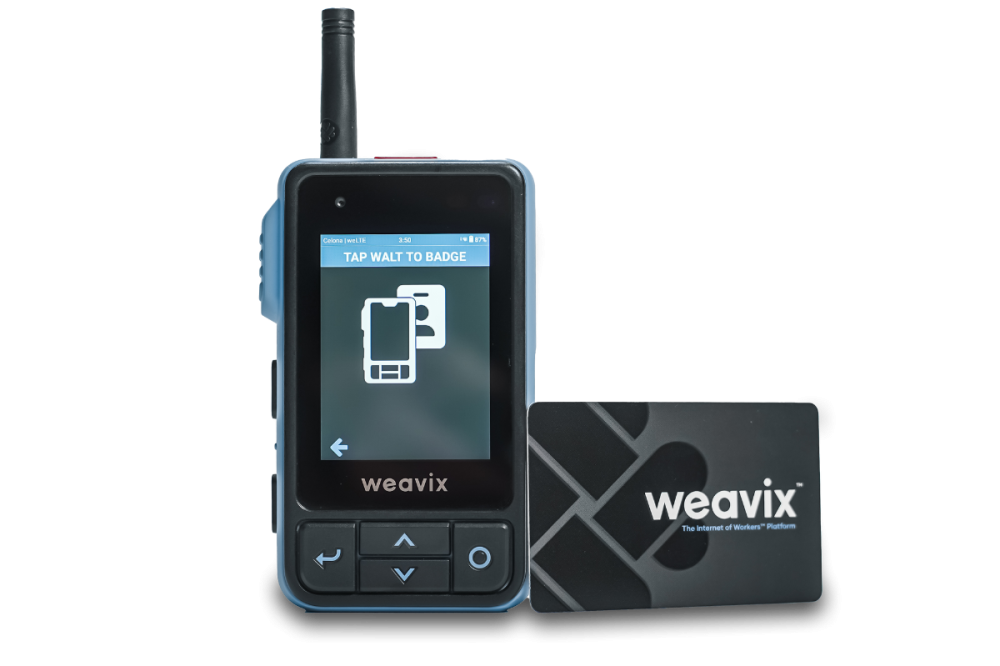 Tap and Go Authentication
Allow users to quickly sign in to their walt® to improve productivity and time management. From their phone number to email to QR scanning to NFC cards, weavix® makes it seamless for workers to get their walt® and get to work. Most common among enterprise is simple tap and go authentication. With secure NFC cards unique to each user, tap and go authentication makes shift change manageable and effortless.
LAST LONGER. CHARGE FASTER.
Keeping Every walt Smart Radio Work-Ready
Maximize on-site collaboration and your space with the wrangler™ mass charging cradle. Charge up to 5 walt® smart radios simultaneously and never be without a radio again. Interlock your chargers, rack them or hang them on an open wall to organize your radios your way. Have you reached the end of your shift? Simply connect your walt® to the wrangler™ and you'll be instantly logged out. Every walt® is supported by the wrangler™ or a USB-C cable for rapid charging.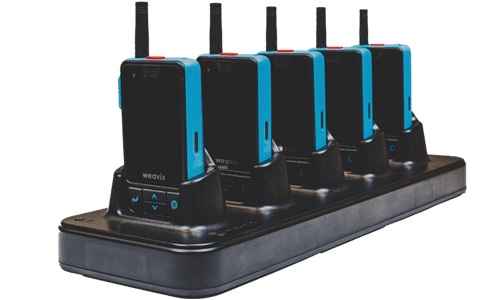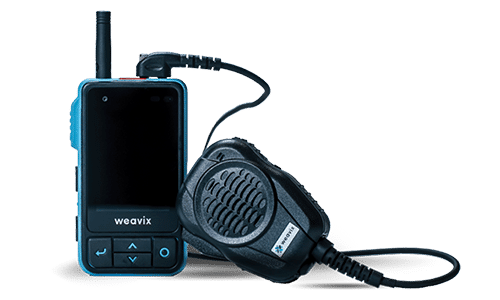 WEAVIX™ CORDED SPEAKER MICROPHONE
Featuring state-of-the-art noise cancellation technology, this heavy-duty speaker mic was built to use in loud environments. Its high-output, front-firing speaker allows workers to hear, no matter what's going on around them. The sealed, rugged housing is water and wind shielding, drastically decreasing outside noise caused by winds and harsh weather. Each speaker mic comes with a secure hook for workers to wear it how they want.
KLICK FAST MOUNTING SYSTEM
Wear walt Wherever It Works For You
The wide range of docks available for the walt® Smart Radio with the Klick Fast system is supremely versatile. There's a dock available for every mounting situation: on garments of course, but also on belts. Docks can be threaded, sewn, stuck or screwed into place but whichever dock you use, each one will securely lock your walt® in place, allowing you to click it to any of seven positions, and then release it instantly when required.
*Headsets, mounting systems and other accessories may not be included with your weavix™ plan and are thus subject to additional costs.
Seamless Collaboration Across the Platform
ON-THE-GO WITH OUR MOBILE APP
Make collaborating with your field crews convenient with the weavix® mobile app, available on any Android or iOS smartphone.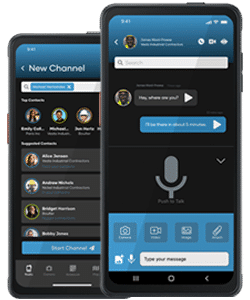 FROM YOUR OFFICE THROUGH THE WEB CONSOLE
Bring the frontline into your office. Work alongside your field crews from anywhere you have wi-fi with walt® Smart Radio.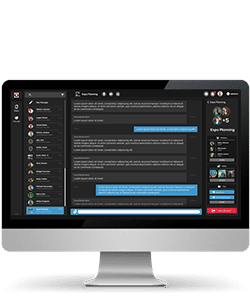 The Cornerstone of the weavix Platform
Protect and connect your workforce with proactive safety solutions. Combining software and information for the wellbeing of everyone on premises.
Simplify teamwork from the frontline to the back office with unrivaled collaboration capabilities, now available everywhere for every worker.
Valuable insights and visibility into what's happening throughout your facility. Get real-time information and historic data to refine your workflows.
walt Keeps Everyone Connected
The Internet of Workers® realizes the full potential of your field workers. As the industry's first smart radio, walt® delivers innovation to the frontline, allowing for more opportunity to upskill your workforce and maximize productivity. It's more than connecting your workers; weavix® transforms how your radios work for your enterprise.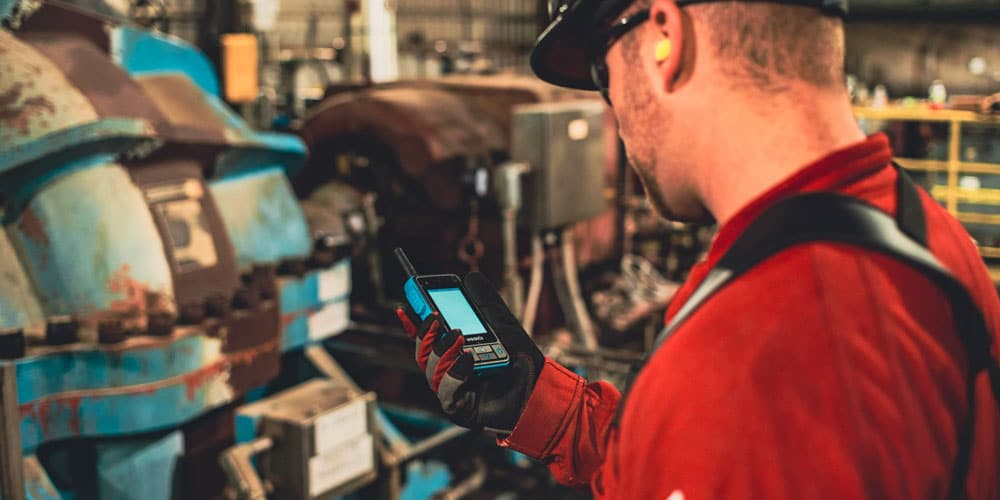 Top 8 Things to Look for in a Digital Communication Platform
It's no surprise that communication and collaboration provide many universal advantages to enterprises…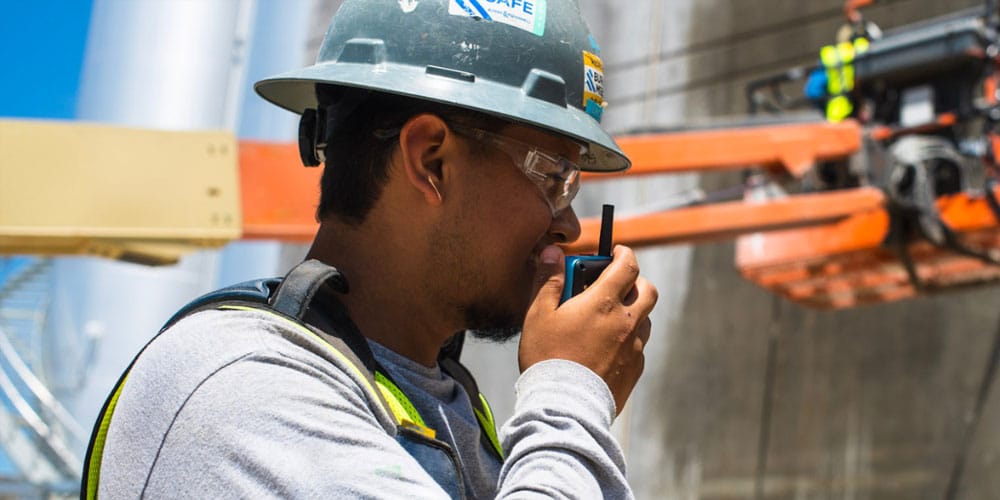 How Adopting New Tech Empowers your Deskless Workers
As industry continues adopting and implementing new technology into their facilities, we see that they…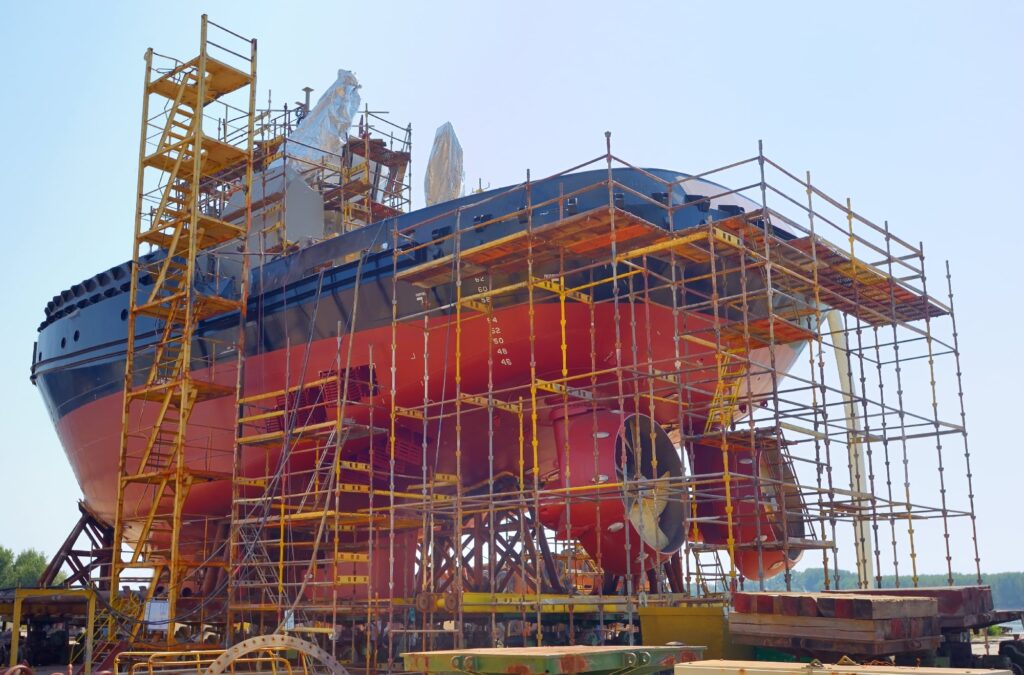 Case Study: How a Shipyard Communicated in Navy Ships with weavix™
On the frontline, the key to a high-performing workforce is making them accessible, no matter where…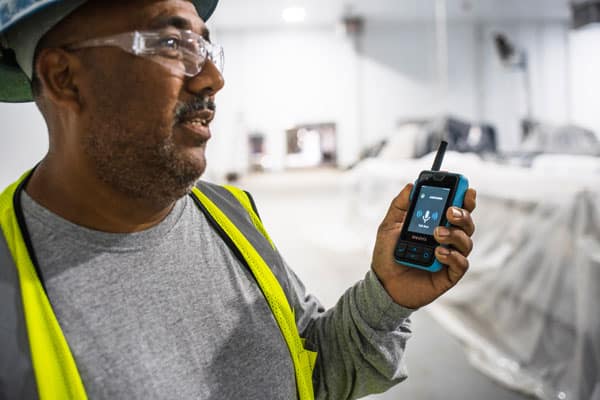 Why Manufacturers Prefer Push-to-Talk Radios over Mobile Phones
Manufacturers were some of the earliest adopters of push-to-talk radios. From the technology's… 

Copyrights © 2023 weavix®. All Rights Reserved.
FULLY ENABLING YOUR MOST VITAL RESOURCE