THE PREFERRED PLATFORM FOR PRIVATE WIRELESS
Discover the Potential
of Private LTE in Enterprise
EFFORTLESS CONNECTIVITY ON THE FRONTLINE
Private LTE: A Powerful Network Solution to Empower the Workforce
Private LTE enables complete workforce connectivity with weavix™. Enterprises can experience low latency, high security and total peace of mind knowing their communication and productivity data is on a network industry leaders trust the most. Named as the preferred platform to work on private networks, weavix™ effectively uses the power and benefits of private LTE to reimagine collaboration and productivity on the frontline.
AGILE. SECURE. BUILT FOR YOU.
A Network that Scales with your Business
Recently, enterprises have adopted Private LTE to support their wireless internet needs. Due to its advanced security, expanded coverage, unmatched speeds and complete customization, private LTE is the cost-effective networking option that gives you full control over your network. Connect more devices and collect more data without sacrificing performance or integrity with private wireless for your enterprise.
Who Benefits Most from Private LTE?
A private LTE network is beneficial to a wide and diverse range of industries and workplaces for its security, reliability and customizable coverage.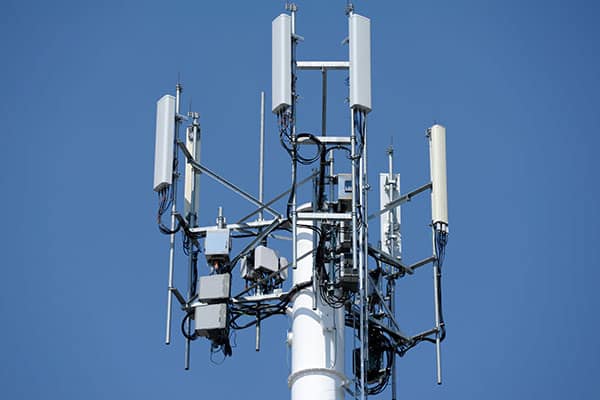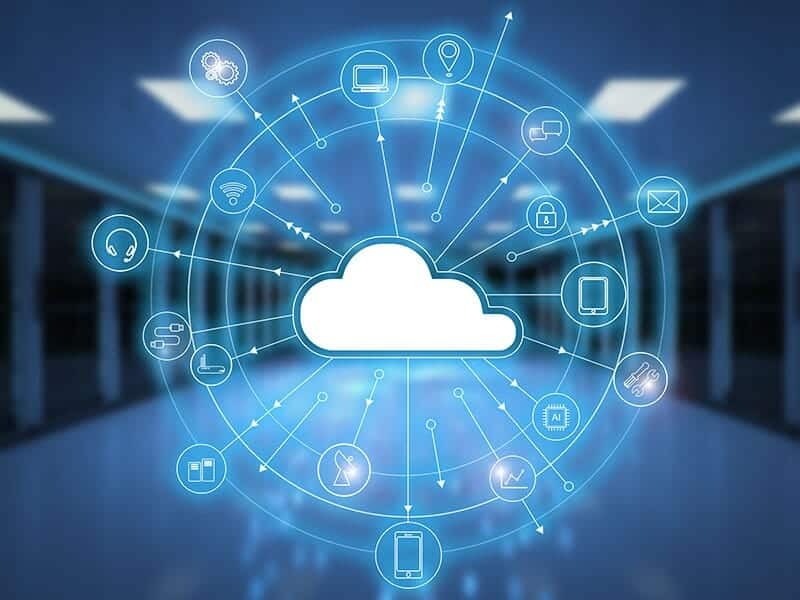 Make your communication and productivity insights do more for your enterprise. With edge-to-cloud computing, private wireless ensures your data is secure as it goes from your facilities to the cloud for instant access and decision-making via the Internet of Workers™ platform.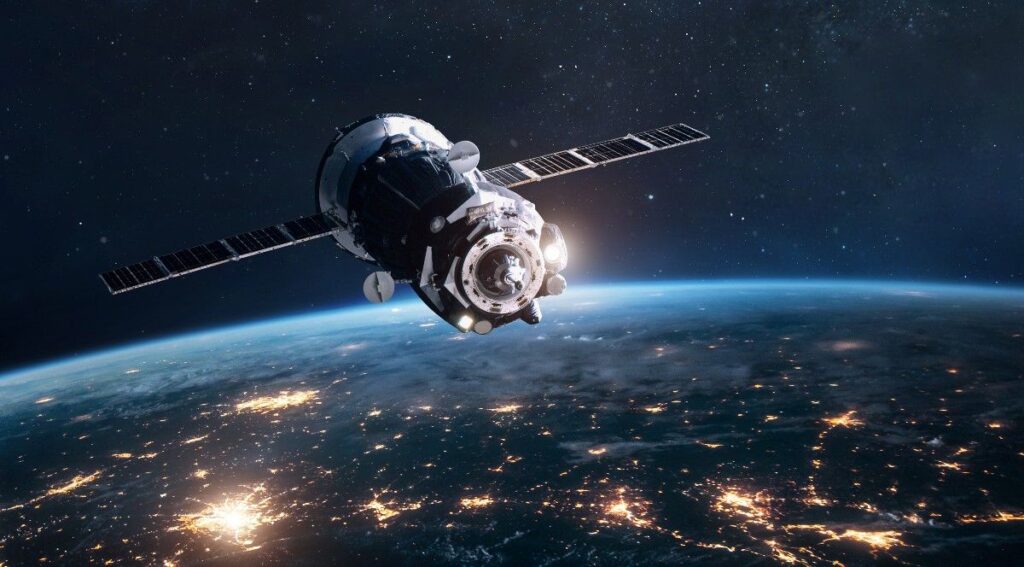 Satellite-Enabled Coverage
weavix™ is the first platform to use private LTE and satellite connectivity together to strengthen the frontline workforce. Combining Low Earth Orbit (LEO) satellites and a private LTE network lays the necessary foundation to provide connection from any remote location.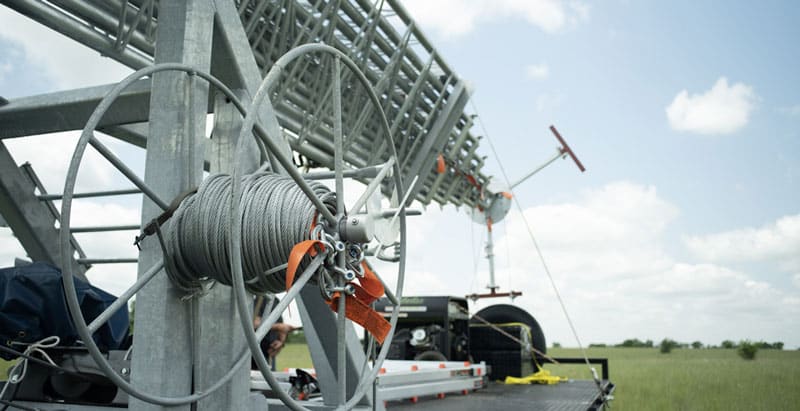 Take your private coverage wherever work takes you. Even at a temporary job site, workers still need secure, reliable coverage to support their communications. Cellular on Wheels (COW) gives you the same flexibility and scalability anywhere your enterprise needs it.
BUILDING CONNECTED WORKPLACES
Private LTE: The Best Option for Wireless Networking
Private LTE gives enterprises the best of both worlds regarding their network connectivity. Acting as the intersection of wi-fi and public cellular, private LTE and 5G combine all the advantages of either network option with almost zero disadvantages. The fixed costs and control you experience with wi-fi plus the security, stability and coverage of public LTE make private wireless the ideal network option for enterprises to experience the full power of the Internet of Workers™ platform.
Comparing Private LTE to Wi-Fi
| | | |
| --- | --- | --- |
| $437 Average cost per acre of coverage | | $4,375 Average cost per acre of coverage |
| A robust selection of native security features, including authorized user access, centralized encryption, integrity verification and network layer VPN security. | | Varying native security functionality between wi-fi networks, leading enterprises to implement their own authentication and encryption protocols on a per-network basis. |
| Easily customize your coverage map using geofence technology to restrict or expand your network as you need. | | Add repeaters to amplify and extend your existing wi-fi signal to fill any coverage gaps. |
| Most suitable for indoor and outdoor environments, ensuring reliable coverage in even the most remote or industrialized environments | | Best suited for indoor workplaces with minimal infrastructure, like office buildings and warehouses |
| Standard speed rates vary from 100 megabits per second to 1 gigabit per second | | Standard speed rates vary from 11 megabytes per second to 600 megabytes per second |
| Up to 30 milliseconds round-trip latency | | Up to 500 milliseconds round-trip latency |
| Preferred network option for high-capacity industrial and commercial use | | Suitable network option for small to mid-sized capacities, such as a home or office environment |
UP AND RUNNING IN NO TIME
Fast Deployments, Even Faster Speeds
Our team of highly trained technicians will review the size of your facilities and your needs for the network, then provide you with a clear and custom plan for deployment.
We come to you to set up your network with minimal infrastructure once all your needs are met and your questions answered. Installation times vary once we arrive on site.
That's all there is to it! weavix™ handles the setup and any ongoing maintenance for all our deployed networks. Within minutes, your enterprise is up and running.
OUR DEPLOYMENT. OUR RESPONSIBILITY.
weCare™ Keeps your Coverage Covered
Save yourself the hassle by letting us take care of your private LTE network. weCare™ is our complimentary managed service designed to guarantee uptime and maximize our network offerings without you lifting a finger. For coverage you can count on, deploy private LTE with weavix™.
FLEXIBLE NETWORK COMPATIBILITY
Jump Into Wireless Connectivity Your Way
Is now not the right time to change your network? Or are you happy with the systems in place? We don't think a network should stop you from experiencing the full range of communication and productivity solutions available in our platform. That's why we ensure weavix™ is fully compatible with the network you choose.
A STAPLE IN WIRELESS CONNECTIVITY
For many enterprises, going wireless started with wi-fi. To this day, it continues to support enterprises with a fast, reliable internet connection for a number of devices at a fixed monthly cost. By connecting the walt™ smart radio to the internet, weavix™ offers a full range of communication and productivity technology for enterprises over wi-fi.
A GATEWAY TO DIGITAL CONNECTIVITY
Radio over IP (RoIP) is a gateway to making digital connectivity available on traditional radio networks. By leveraging your LMR system, RoIP brings the full capacity of the Internet of Workers™ platform to your workplace without a complete network overhaul. Use RoIP as your first step into digital connectivity with weavix™.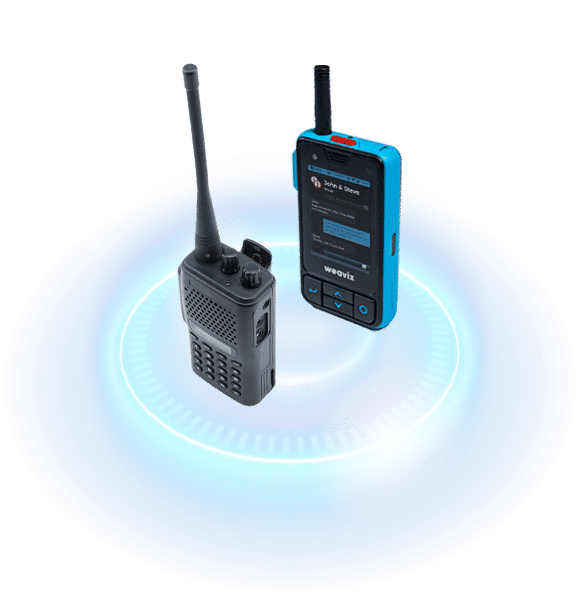 Stay Connected, No Matter the Network
weavix™ works across any network type to keep your enterprise completely connected. Let us help you find the network that works best for you.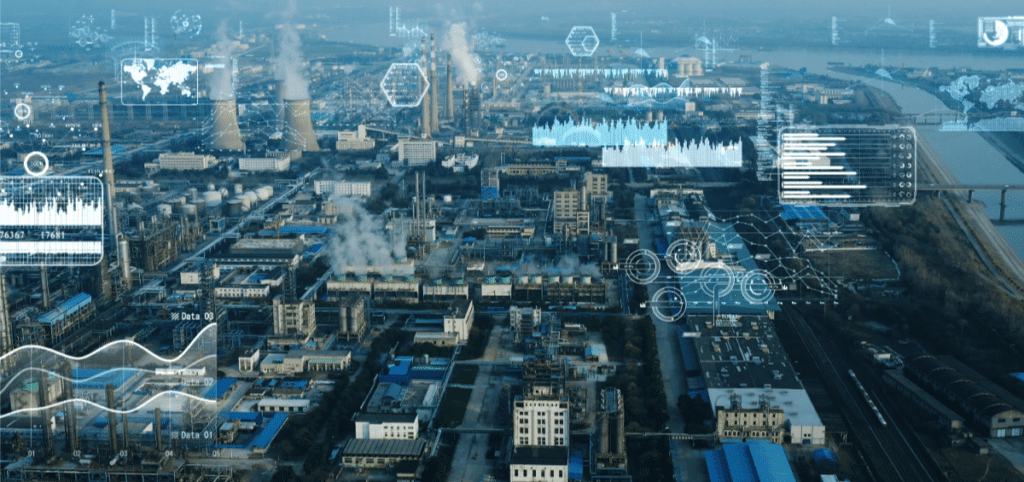 A Guide to Choosing the Ideal Network Type for your Enterprise
A lot of thought and consideration goes into choosing the right network type for your enterprise…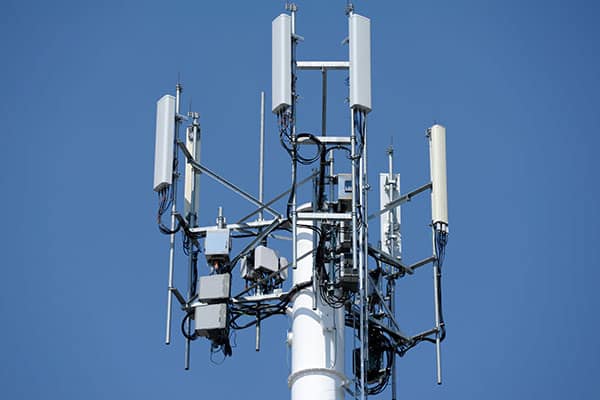 Debunking the Top 4 Most Common Myths About CBRS
Citizen's Broadband Radio Service, also known as CBRS, is a shared 150 MHz of spectrum used to advance private wireless capabilities…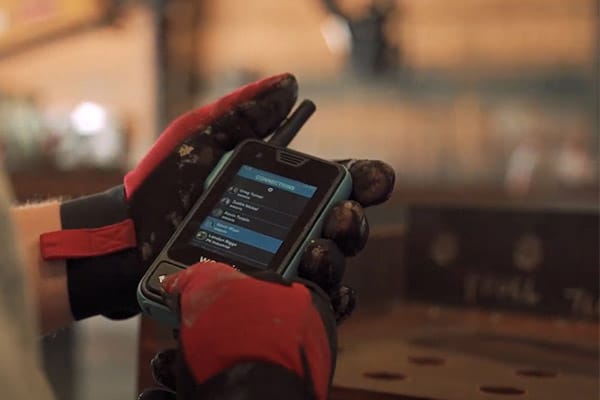 Top 8 Things to Look for in a Digital Communication Platform
It's no surprise that communication and collaboration provide many universal advantages to enterprises…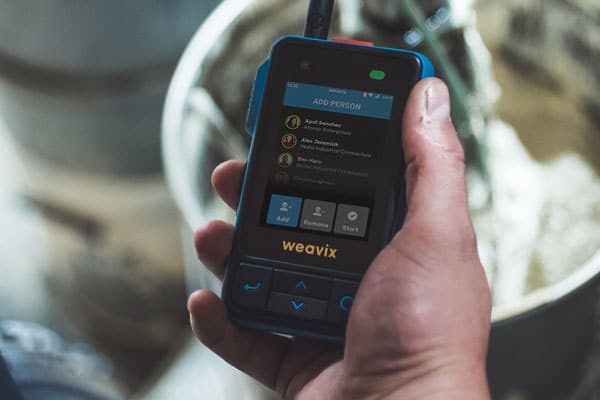 What to Expect: The Second Generation of walt™ Smart Radio
The walt™ smart radio has been the flagship hardware for weavix™ since its inception, being the first to make…
BRINGING WORKERS TOGETHER TO BENEFIT YOUR ENTERPRISE
Copyrights © 2022 weavix™. All Rights Reserved.