THE INTERNET OF WORKERS™ PLATFORM
Closing the Last Mile From Field to Office
The only all-in-one communication and productivity platform made for the frontline workforce.
weavix™ helps you overcome the communication complications and operational shortfalls frontline workers experience with legacy radios and phones. By giving everyone a walt™ smart radio, you're reducing costs and modernizing your communications at scale. All while building a network of truly connected workers.
Consistently improve quality assurance and enhance team collaboration with a fully integrative platform. weavix™ uses advanced communication to ensure the people you need are always available when they need, so you can instill necessary, impactful change at a foundational level. Make efficiency and safety the heart of your enterprise by promoting an engaged workforce.
Uncomplicated. Instant. Available to everyone. This is how frontline collaboration should have been from the start. weavix™ is a simple, scalable platform using advanced communication capabilities to cut through barriers and enable workers to deliver organizational change.
The Next Generation of Push-to-Talk
weavix™ is frontline communication made easy. We're a simple, scalable platform using advanced communication capabilities to cut through barriers and bring enterprises together.
Reach the people you need, in the ways that you want.
Tie in your communications with the apps supporting your enterprise.
Communications designed to reinforce the effectiveness of your safety procedures.
weavix™ creates a truly connected workplace to expand collaboration and efficiency at scale.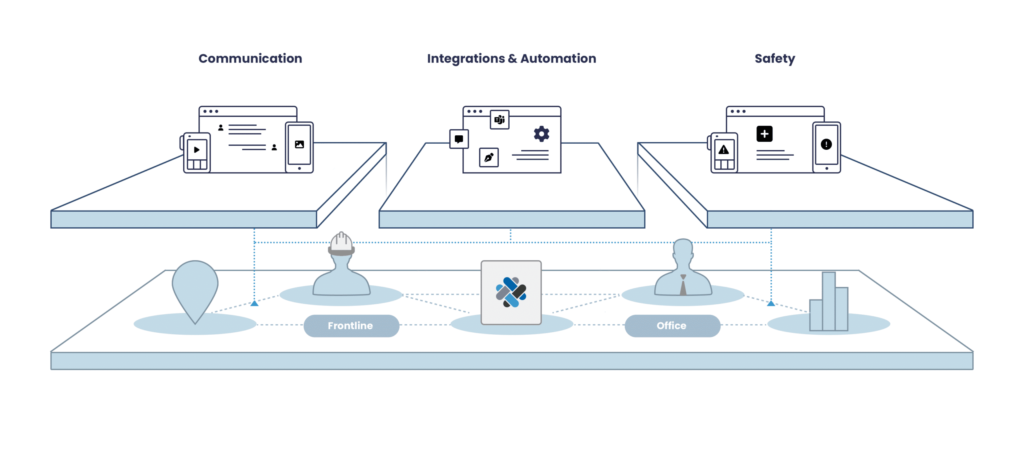 By equipping 100% of your frontline workforce with a walt™ smart radio, weavix™ enables them to perform at their highest potential and closes the communication gap between field and office workers.
of projects missed their goals due to poor communication
saved annually by reducing miscommunication by 5 mins every hour
of failed projects contribute the failure to poor communication
The 'No Worries' Communication Platform
weavix™ is what traditional push-to-talk radios and apps wish they could be. We're a uniquely designed platform giving workers the right tools and the freedom to communicate how they want, when they need to, no matter where they are.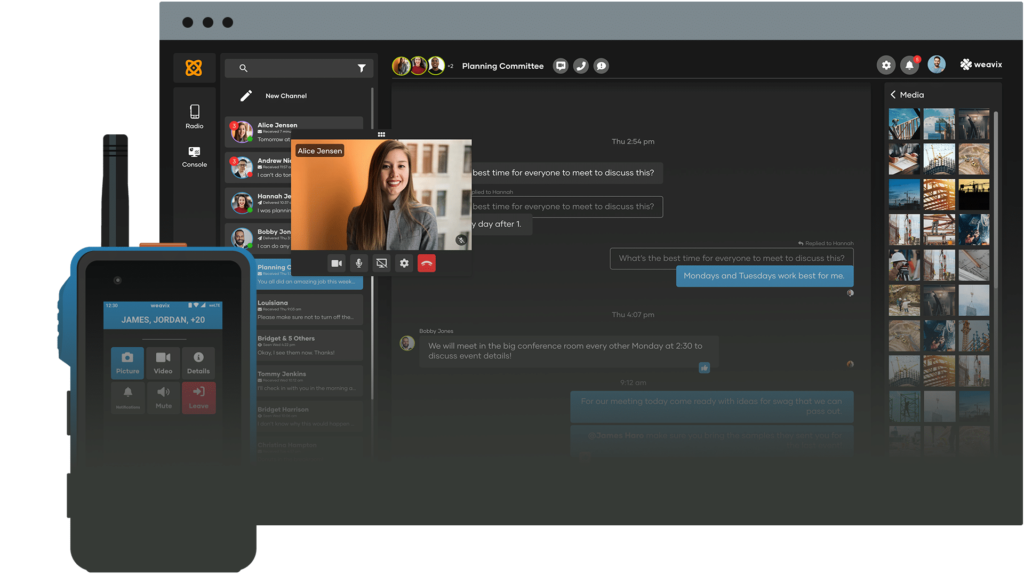 Communications that don't compromise your security. weavix™ applies the highest security standards to keep your information and enterprise safe.
weavix™ is the preferred communication platform for private LTE. Make your communications part of your competitive advantage with fast speeds and total coverage for less than what you'd pay for wi-fi.
Be up and running with virtually no added infrastructure. As your partner in communication, we've gone the extra mile to ensure it's easy to set up, use and grow with our platform.
TRUSTED BY COMPANIES WORLDWIDE
We knew it was reliable because it lasted through Hurricane Ida. We had a complete communication outage except for the walt™ system.
HSS Manager, Cornerstone Chemicals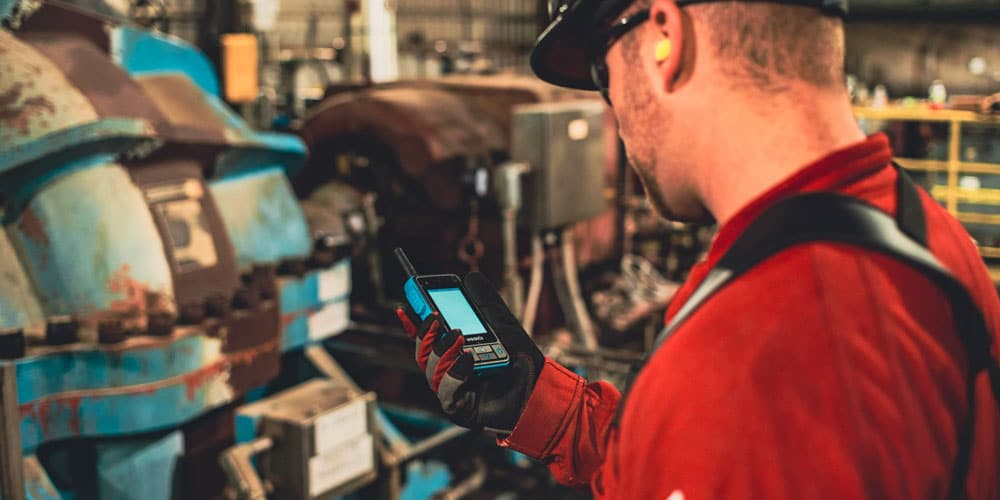 Top 8 Things to Look for in a Digital Communication Platform
It's no surprise that communication and collaboration provide many universal advantages to enterprises…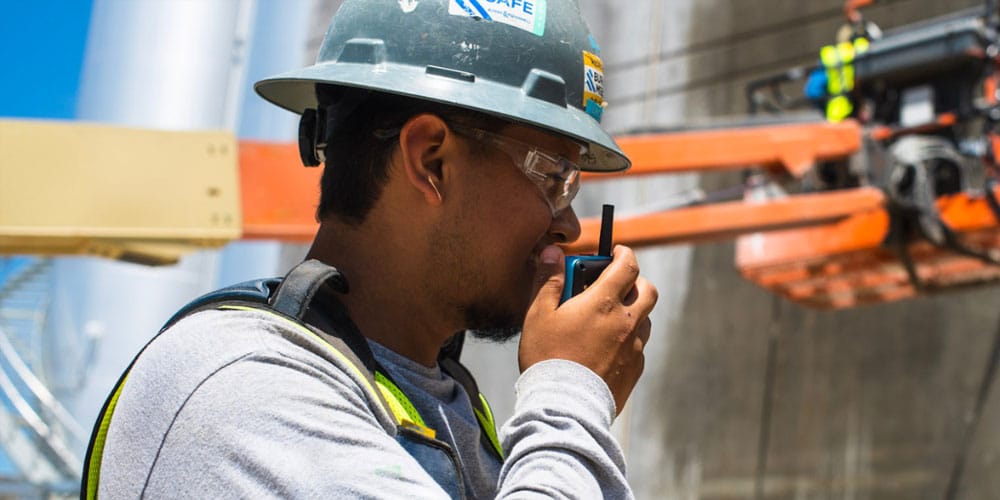 How Adopting New Tech Empowers your Deskless Workers
As industry continues adopting and implementing new technology into their facilities, we see that they…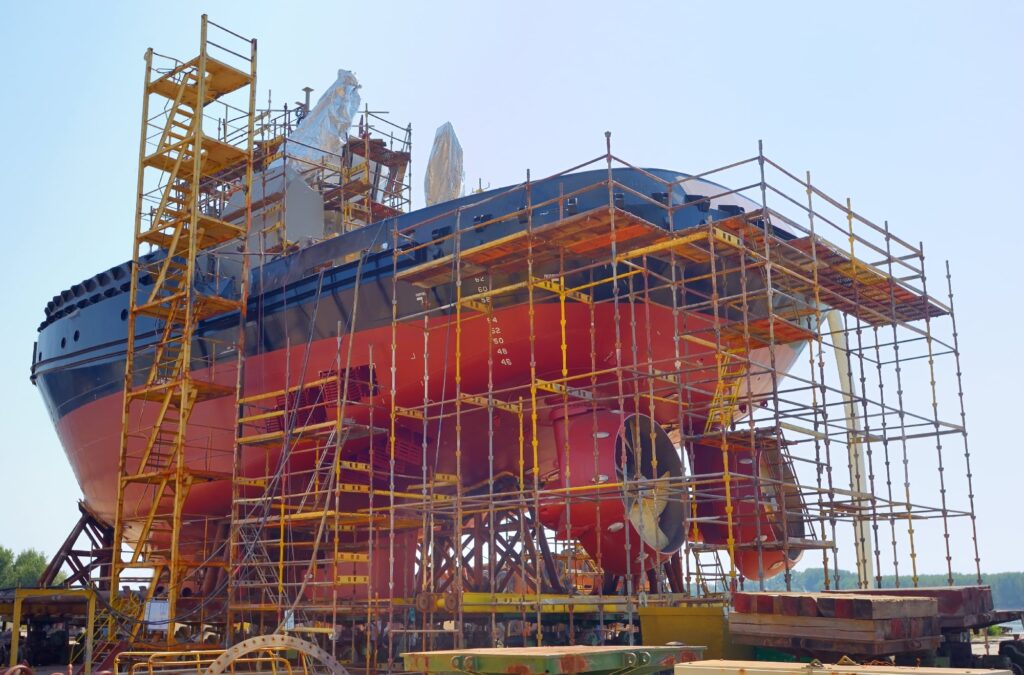 Case Study: How a Shipyard Communicated in Navy Ships with weavix™
On the frontline, the key to a high-performing workforce is making them accessible, no matter where…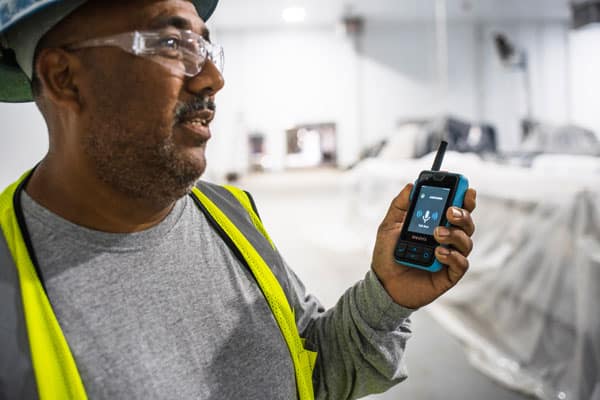 Why Manufacturers Prefer Push-to-Talk Radios over Mobile Phones
Manufacturers were some of the earliest adopters of push-to-talk radios. From the technology's… 

Copyrights © 2022 weavix™. All Rights Reserved.
BRINGING WORKERS TOGETHER TO BENEFIT YOUR ENTERPRISE