THE INTERNET OF WORKERS PLATFORM
Connecting the Disconnected Workforce
Frontline enablement made easy. Tap into your workforce's full potential to build stronger communication, safety and operations on the frontline.
Enabling your Greatest Resource: The Frontline Worker
Representing over 3 billion workers globally, the frontline workforce is the ultimate, and most disenfranchised, resource available. By enabling every worker with smart radios, weavix® builds a mass network of connected workers at scale, granting corporations the visibility into their frontline that's never been possible. Using communication, safety, and data-driven solutions, we elevate your most powerful resource: the frontline workforce.
A Trusted Partner in Frontline Enablement
Explore the Internet of Workers® with the people that have made it happen. Every week, sit down with our leadership team as we discuss weavix®, its applications and its benefits for enterprises around the world.
The weavix® Internet of Workers® platform is the premier plug and play solution used to connect workers through communication and data to transform frontline efficiency at scale.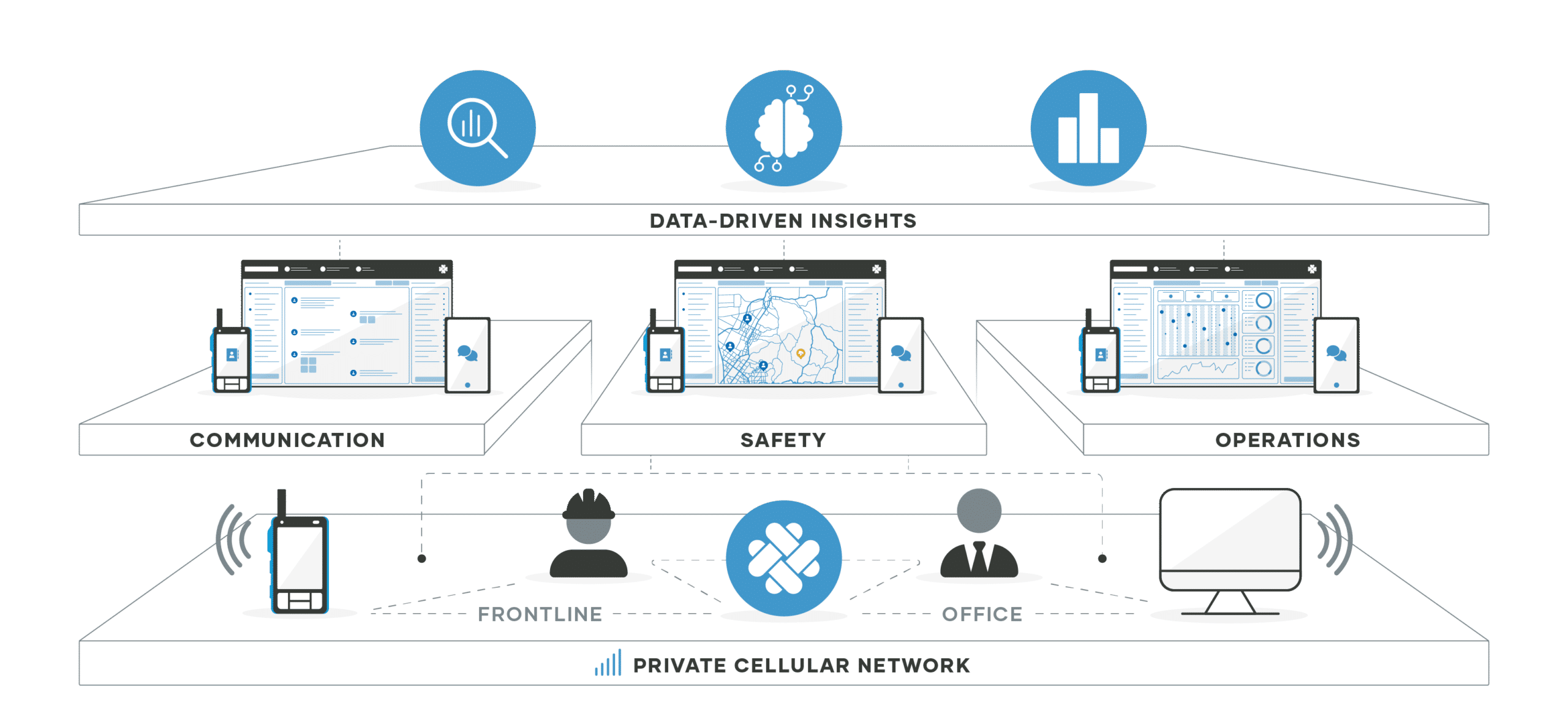 of projects missed their goals due to poor communication
saved annually by reducing miscommunication by 5 mins every hour
of failed projects contribute the failure to poor communication
Keep the people you need within arm's reach, wherever they work.
A platform designed to digitally enhance safety practices in your workforce.
Creating Visibility on the Frontline
The first solution granting complete data-driven transparency used to drive organizational change.
Reaching Your Full Business Potential
Integrate your key frontline business data into key aspects of your business.
CONNECT 100% OF YOUR WORKFORCE
The Key to Frontline Enablement:
walt Smart Radio
With walt® connecting the frontline and the office, weavix® creates a collaborative ecosystem for your entire workforce. Communication, collaboration and data acquisition can happen when every frontline worker is equipped with the digital tool tool they want to use – walt® Smart Radio.
Worldwide, 80% of the workforce has been told to "do more with less": less technology, less people and less support from their enterprise. Essentially, they're being left behind when new innovations hit the workplace. Frontline workers deserve more; they deserve a platform that enables them with cost-effective devices and capabilities that transform them from a disengaged workforce to a connected and accomplished one.
of global frontline workers feel the technology provided is insufficient for the type of work they do
The global cost of a disengaged frontline workforce
increase in frontline productivity when workers have access to more suitable technologies
BRINGING THE IMPOSSIBLE TO LIFE
Construction Crews Benefit with weavix
Gilbane, a leader in commercial construction and real estate development, needed a better way to support their crews during Project Cardinal, a 1.2 million square foot chemical manufacturing facility, on time. And they partnered with weavix® to do it. Immediately, they saw the value safety alerting and mass communications had for their construction workers to stay on-time and work as one to complete this project.
The Internet of Workers™ Platform
Focusing on People. Not Things.
No, we're not worried about things on the frontline. weavix® is a uniquely designed platform enterprises use to get the most out of their most valuable resource: the frontline workforce. As the Internet of Workers® platform, our purpose is to truly connect your workforce in a secure environment that scales alongside your corporation.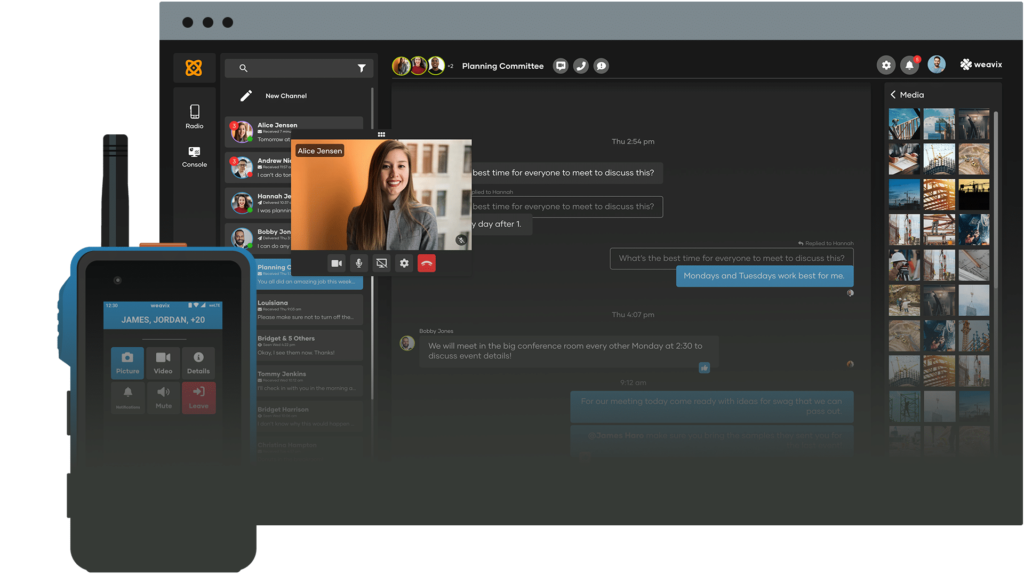 Vital business communications and data that don't compromise your organization. weavix® applies the highest security standards to keep your information and enterprise safe.
weavix® is the preferred platform for private cellular. Make your workforce part of your competitive advantage with faster speeds and complete coverage for less than what you'd pay for wi-fi.
Get started with weavix® in days or weeks, rather than months or years. As your global partner in frontline enablement, we've gone the extra mile to make set up hassle-free with virtually no added infrastructure.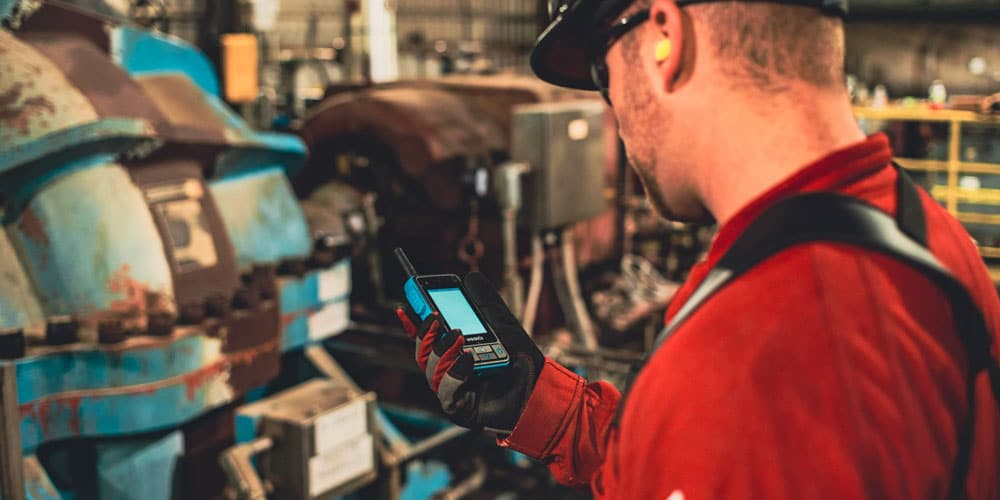 Top 8 Things to Look for in a Digital Communication Platform
It's no surprise that communication and collaboration provide many universal advantages to enterprises…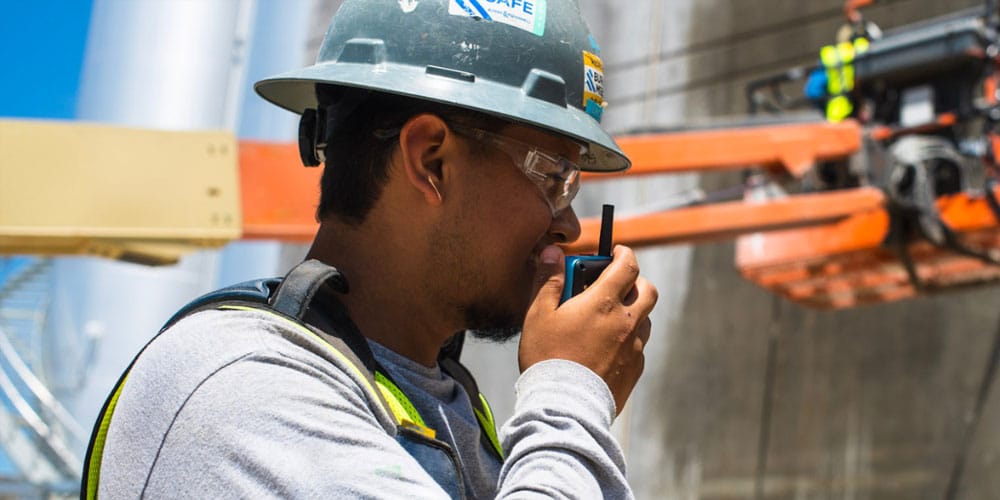 How Adopting New Tech Empowers your Deskless Workers
As industry continues adopting and implementing new technology into their facilities, we see that they…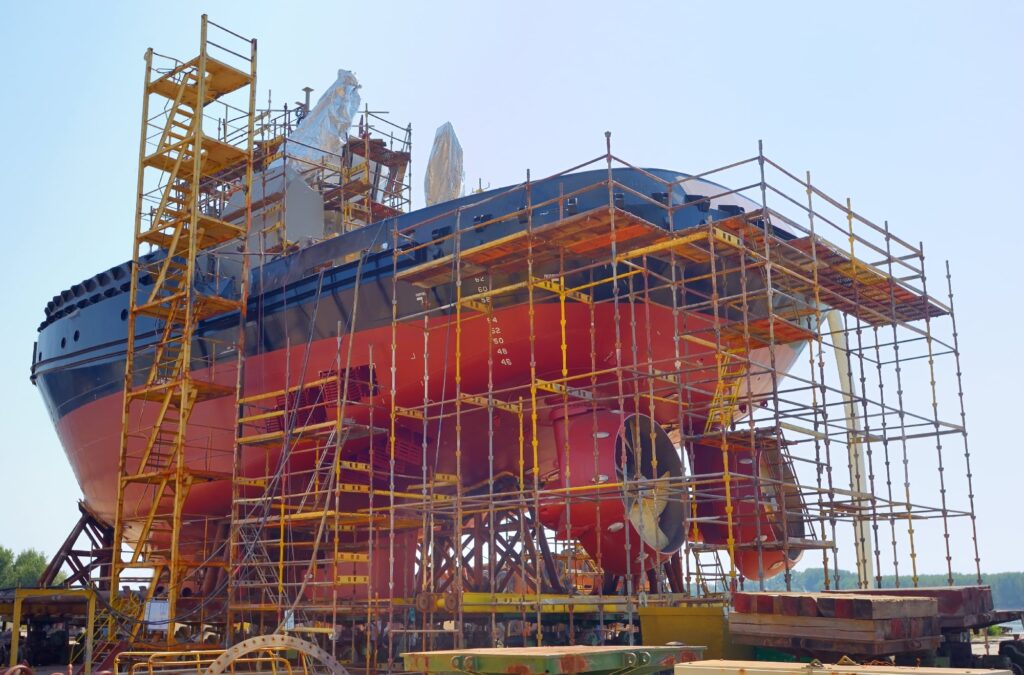 Case Study: How a Shipyard Communicated in Navy Ships with weavix™
On the frontline, the key to a high-performing workforce is making them accessible, no matter where…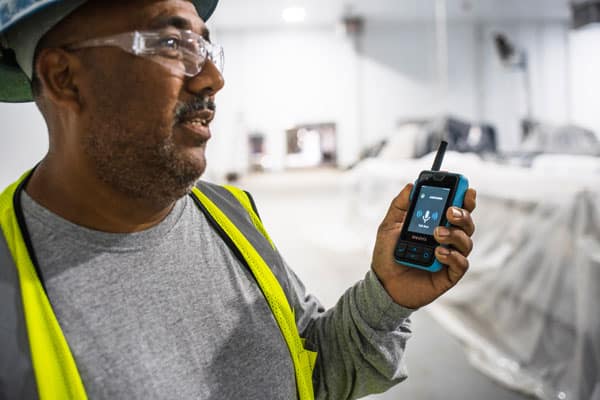 Why Manufacturers Prefer Push-to-Talk Radios over Mobile Phones
Manufacturers were some of the earliest adopters of push-to-talk radios. From the technology's… 

Copyrights © 2023 weavix®. All Rights Reserved.
FULLY ENABLING YOUR MOST VITAL RESOURCE