Producing Real Results for the Frontline
To create and supply what the world needs, manufacturers rely on weavix® to keep workers engaged, productive and safe.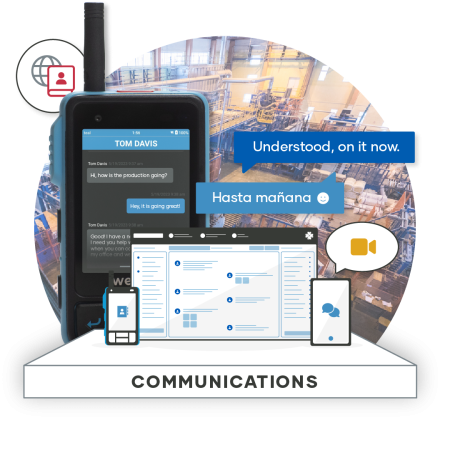 Communication for Manufacturing Facilities
The weavix® platform makes manufacturing workers instantly accessible to the other teams and departments that need them. With language translation capabilities, picture and video messaging and more through the walt® smart radio, ensure your production runs smoothly at every point with a fully connected workforce.
Effective Response & Preparedness
From leading site-wide evacuations to auditing your current emergency preparedness plans, our platform keeps your workers safe when they need it most. Instantly report medical emergencies with our dedicated SOS button, inform workers of impending or immediate dangers and review your safety response all in one platform.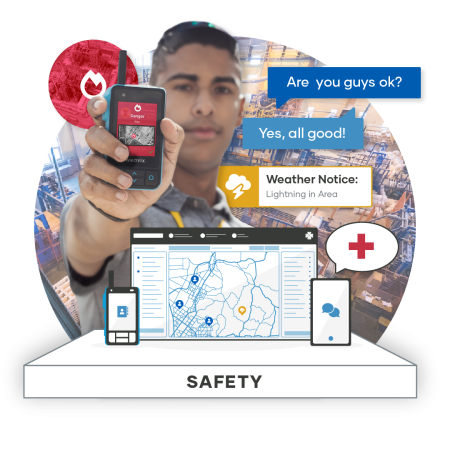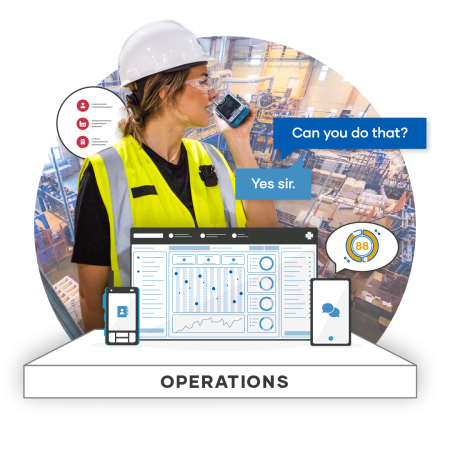 Implement Processes that Work
weavix® grants manufacturing leaders an inside view of all that's happening in their facilities to improve workforce efficiency at scale. Having complete visibility allows for high-quality production with low downtime throughout your enterprise. Whether your goal is to boost productivity, validate man hours or grow revenue, weavix® is there to help.
Why Manufacturers Use the Internet of Workers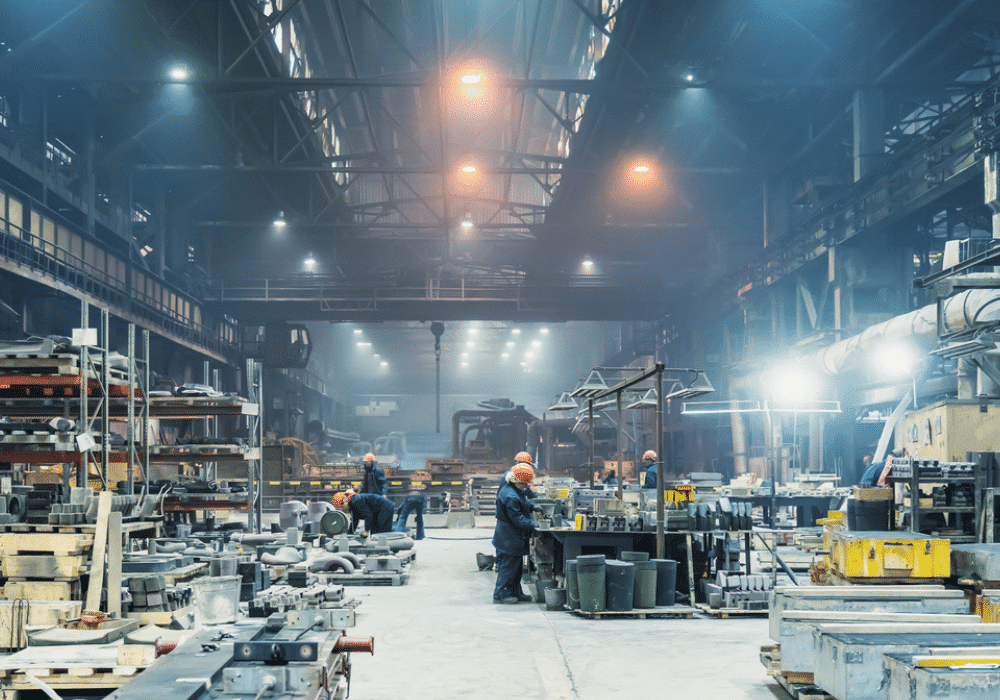 Reach your business goals faster by utilizing your entire workforce. weavix™ delivers the most advanced communication capabilities to every worker on and off site through the walt™ smart radio, making everyone easily accessible. With a fully connected and empowered workforce, manufacturers can produce at maximum efficiency by tapping into their frontline's full potential.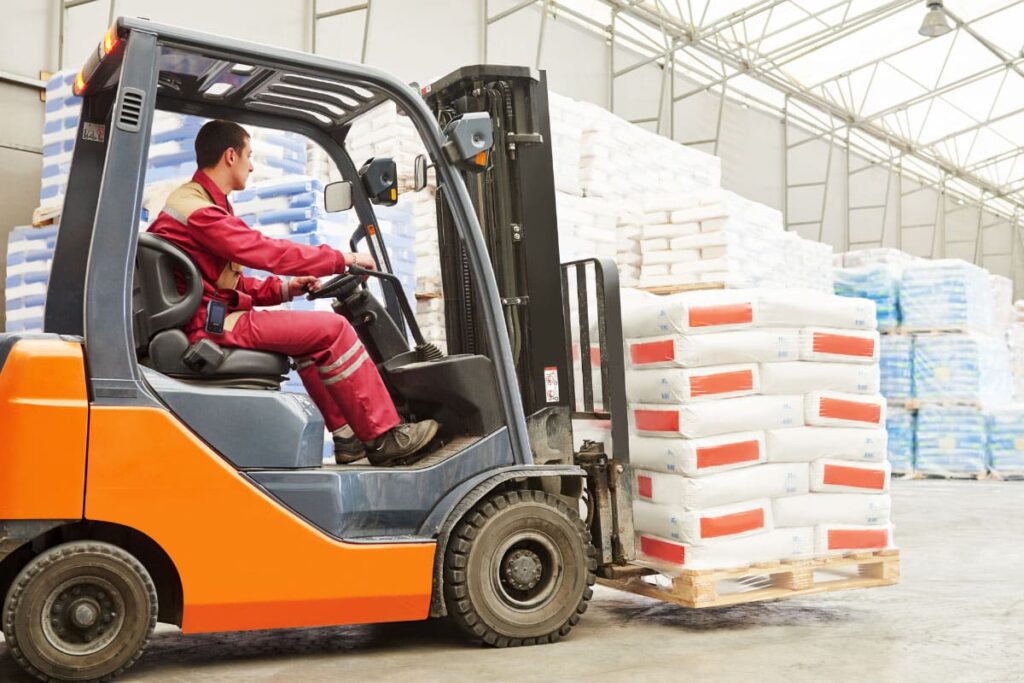 weavix™ is built to support and reinforce the most rigorous safety standards for the manufacturing industry. Most on-the-job accidents are preventable; weavix™ gives you the digital oversight to effectively minimize on-site incidents and respond to emergencies. Respond to concerns, reduce risks and make worker safety the driving force for your enterprise.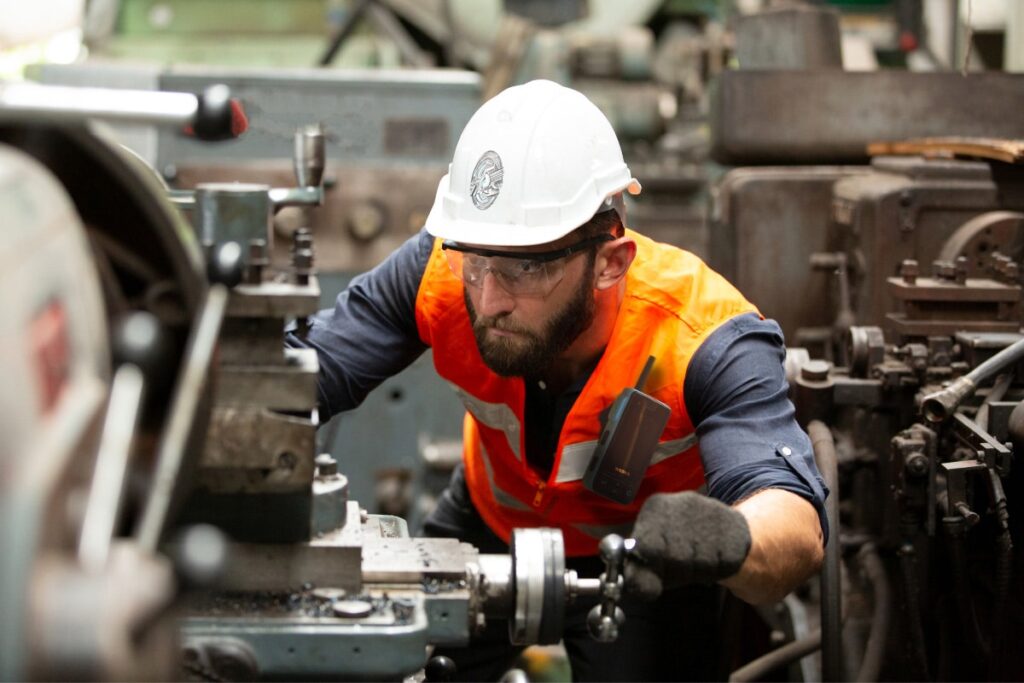 From simple assembly to the most complex systems, manufacturers streamline, standardize and improve quality across all levels of production with weavix™. By providing in-depth analytics of every point in the manufacturing process, enterprises can quickly overcome roadblocks affecting their frontline performance and ramp up production to align with business goals.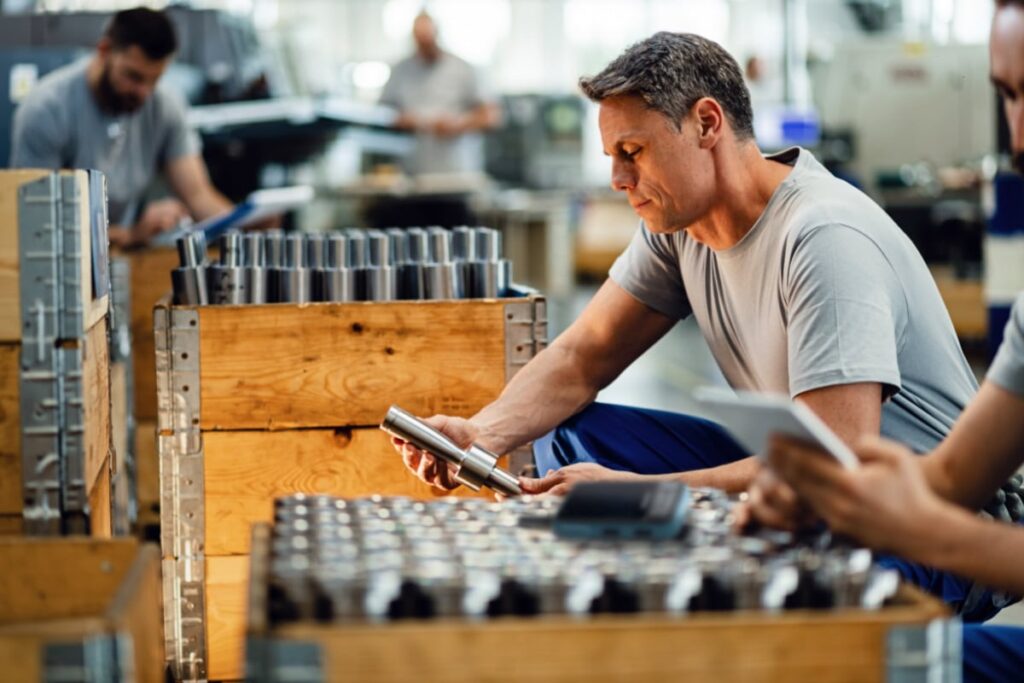 Drive Continuous Improvement
Effective mass production relies on acquiring and using highly accurate data to respond to and prepare for new market demands. Using weavix™, enterprise leadership has access to the raw data points acquired from their manufacturing floor, enabling them to make data-driven decisions quickly and confidently.
increase in profitability when enterprises have a highly engaged workforce
safety ranks as the most important aspect of work according to frontline workers
more productive when companies actively engage their workforce
Trusted by World Leading Manufacturers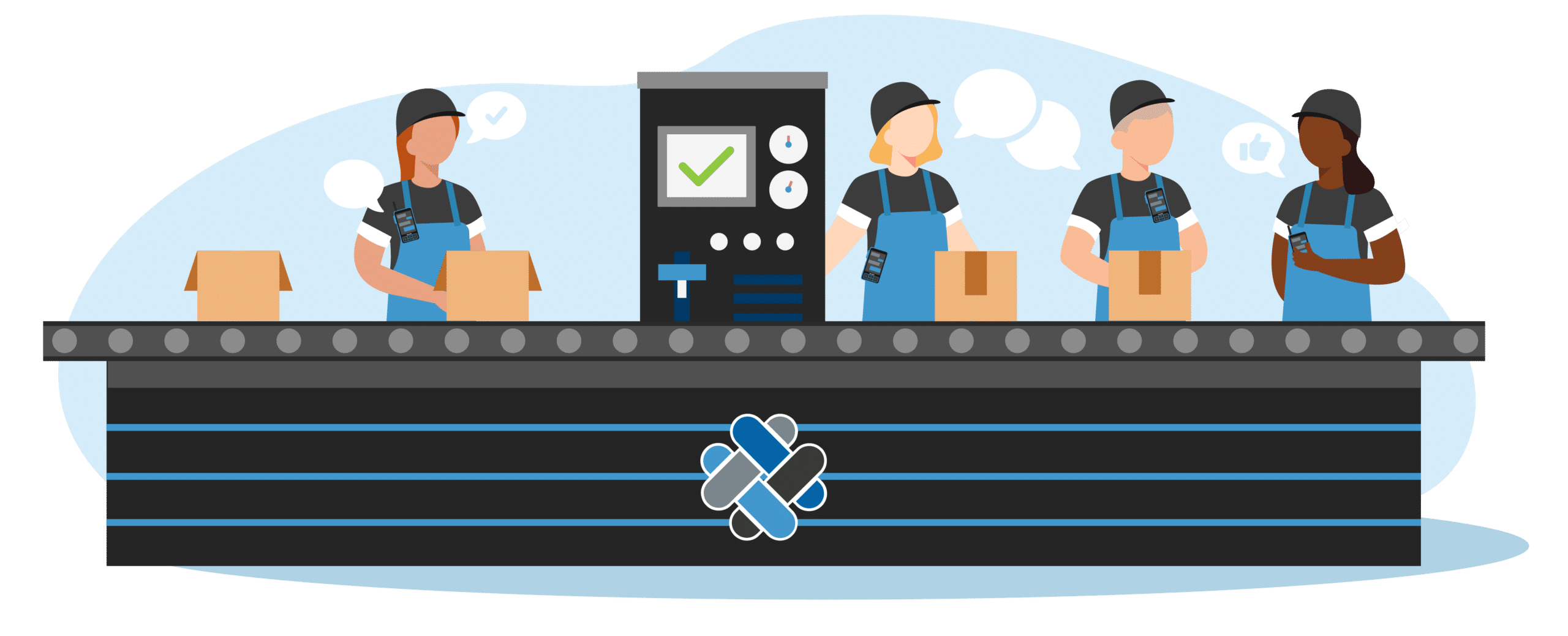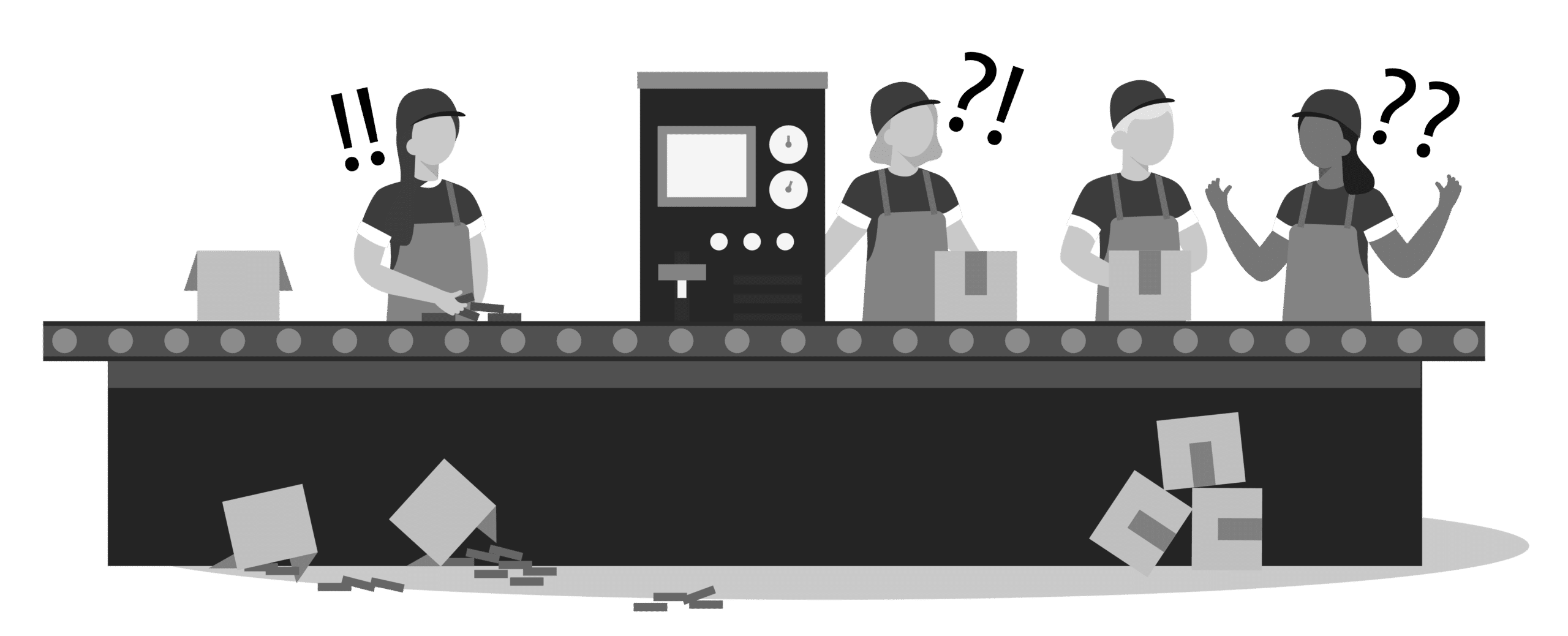 Drag to see what weavix™ can do for you
Scalable Success in Action
Improve profitability, stay competitive, and achieve long-term success in your manufacturing enterprise.
Integrate with Microsoft® Teams

Align communications and updates between office and frontline teams with Microsoft® Teams.

Verify Hours Worked

Confirm workers and contractors are using time on site productively and billable hours are accurate.

Respond to Personnel Emergencies

Our dedicated SOS button helps ensure a fast and effective emergency response, helping ensure survival.
Keep Areas Secure

Organize, monitor and restrict areas on the manufacturing floor to keep workers safe.

Collaborate Using Video

Use live or recorded video communication to quickly resolve issues and find answers to your questions.

Resolve Bottlenecks On-Site

Find and take decisive action on the hold-ups affecting production and hindering your frontline workforce.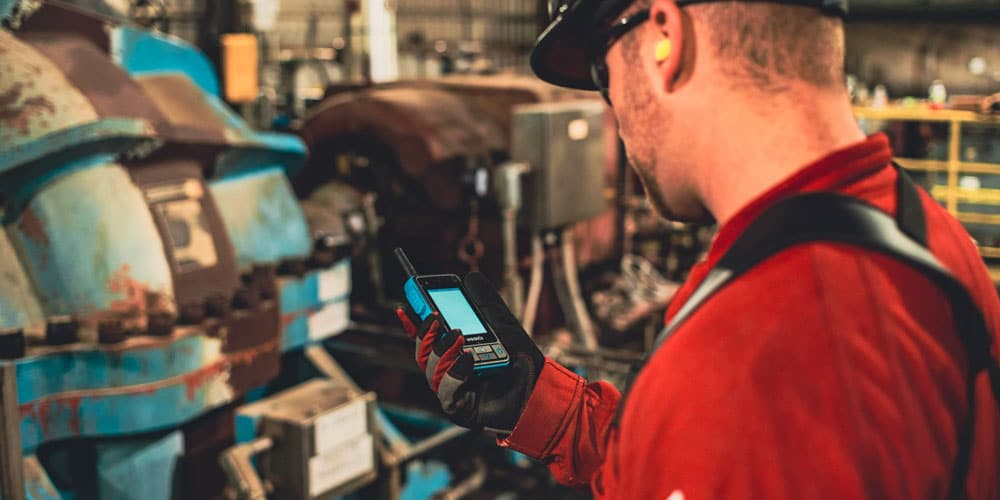 Top 8 Things to Look for in a Digital Communication Platform
It's no surprise that communication and collaboration provide many universal advantages to enterprises…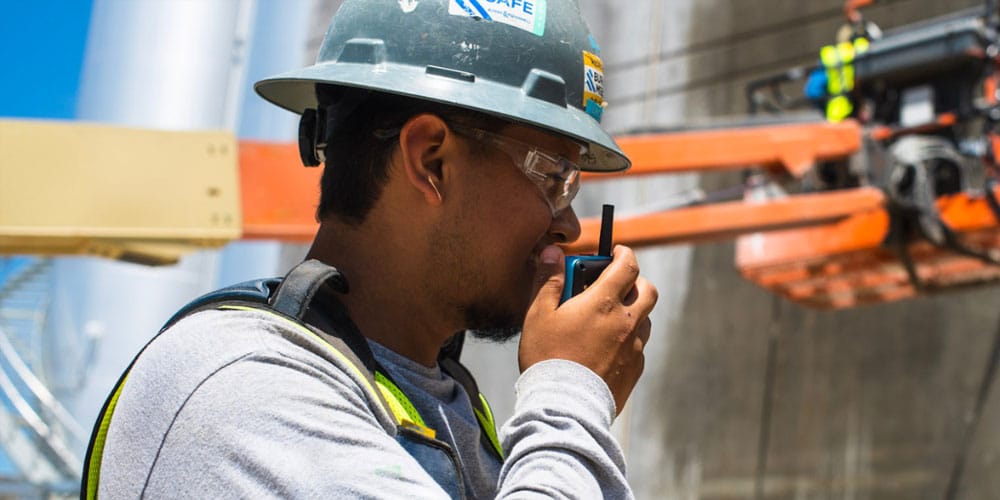 How Adopting New Tech Empowers your Deskless Workers
As industry continues adopting and implementing new technology into their facilities, we see that they…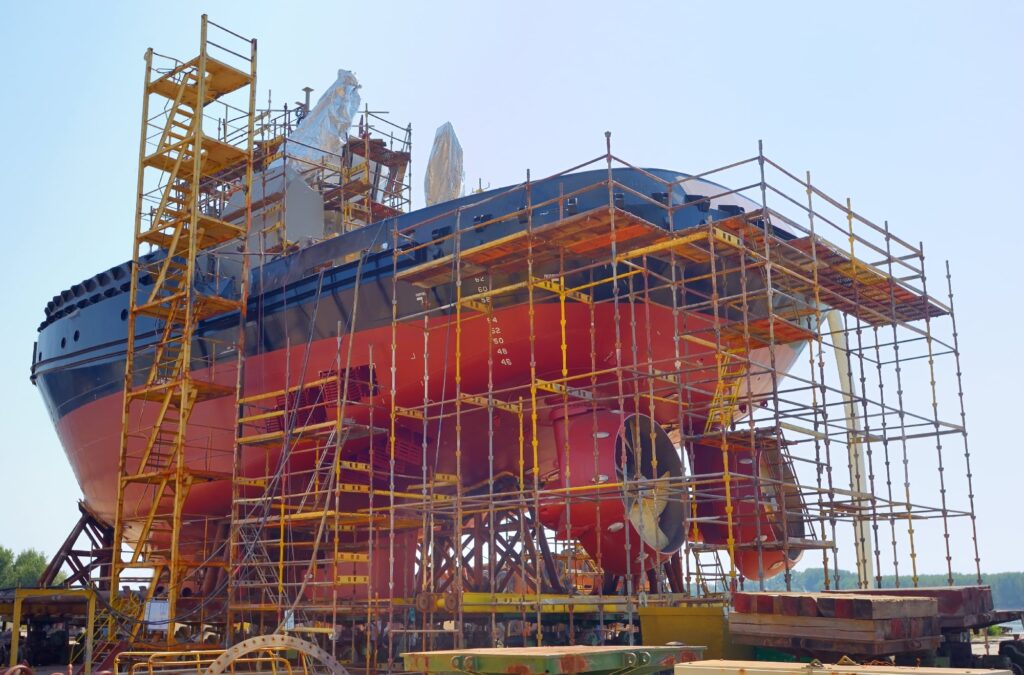 Case Study: How a Shipyard Communicated in Navy Ships with weavix™
On the frontline, the key to a high-performing workforce is making them accessible, no matter where…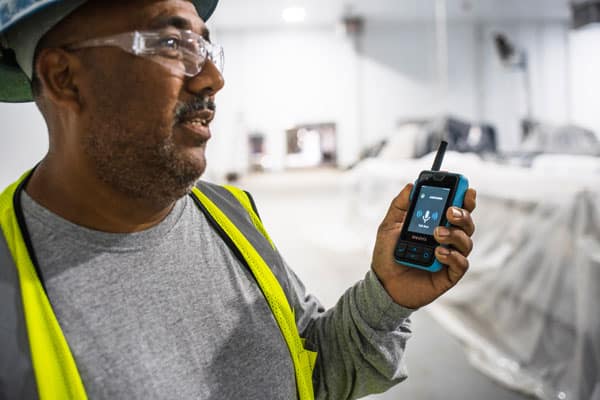 Why Manufacturers Prefer Push-to-Talk Radios over Mobile Phones
Manufacturers were some of the earliest adopters of push-to-talk radios. From the technology's… 

Copyrights © 2023 weavix®. All Rights Reserved.
FULLY ENABLING YOUR MOST VITAL RESOURCE