Communication Designed for the Frontline
Communication Designed for the Frontline
The Next Gen of Frontline Collaboration
Build an agile, efficient workforce anywhere you do business. Smart Radio™ is a digital communication platform designed to connect every worker from employee to contractor. Smart Radio™ packs in the most advanced collaboration features available to support workers. Enterprise-Vital Push-to-3 (EVPT3) capabilities, along with the best-in-class features, empower your entire workforce to get the job done safer, smarter, faster.
Our smart radios are free and guaranteed for life.
THE NEW STANDARD, RIGHT NOW
The Next Gen of Workforce Communication
Leave old radio systems with their dated standards in the past and look forward to the future of frontline communication with weavix™. Now communication can happen anytime, anywhere from a weavix™ purpose-built device, mobile application or web console.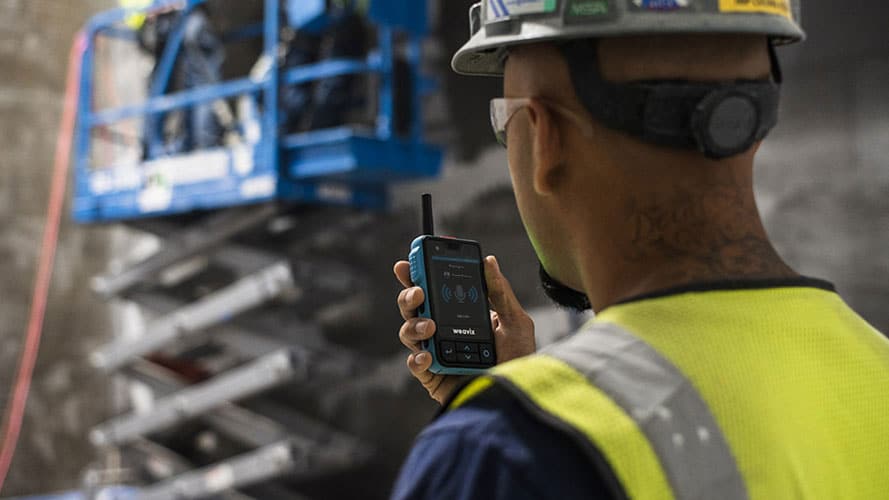 Available for Every Worker
walt™ is our purpose-built radio that is free for every worker to communicate across the weavix™ platform. 
Silos can be trouble out in the field. Ensure your workers are in-the-know all the time. 
From accessibility to language differences, deliver a seamless approach to field crews everywhere.
Increase Productivity, Guaranteed
Collaboration drives productivity. Keep your workers focused, engaged and productive
Provide Vital Capabilities
Give your crews more ways to work together better with industry-leading Enterprise-Vital Push-to-3 (EVPT3).
Automate Workflows & Reporting
Digitize repetitive tasks and reports for a variety of business functions to enhance productivity.
Don't Let Dumb Radios
Hold You Back
More Ways to Effectively Work Together
Enterprise-Vital Push-to-3
Push-to-talk is only the beginning. By adding the convenience of push-to-picture and revolutionary push-to-video, your frontline workers can communicate and collaborate in the ways that work best for them. At the push of a button, your frontline can work together faster and smarter than with other radio systems using PT3 Collaboration.
Send relevant, targeted alerts to your workforce to give them the information they need in an instant. weavix™ utilizes a three-tiered approach so your mass alerts are useful in nearly any situation. Ensure every worker is informed so they can maintain productivity and stay safe during an emergency.
Communicate between the field and the office with our walt™ Smart Radios and the weavix™ Mobile Application. 
Translate between any major language automatically from your walt™ on our platform.
Invite workers to connect, regardless of company, role or location. Bring your frontline and contract laborers together instantly.
Locate and retrieve a missing walt™ smart radio from anywhere in your facility using our map-enabled device management system.
Execute action-based workflows designed exactly how you need them to. Using the weavix™ Rules Engine, you can craft automated procedures based on location, form submissions and more to maximize efficiency.
Build and share custom forms that work alongside the systems you're already using. Choose from our list of fields and hundreds of third-party integrations available to connect your people and your systems.
Accelerate workers entering and exiting your facility. By saving them time at check-in, you can better manage their time on the tasks and responsibilities that matter most.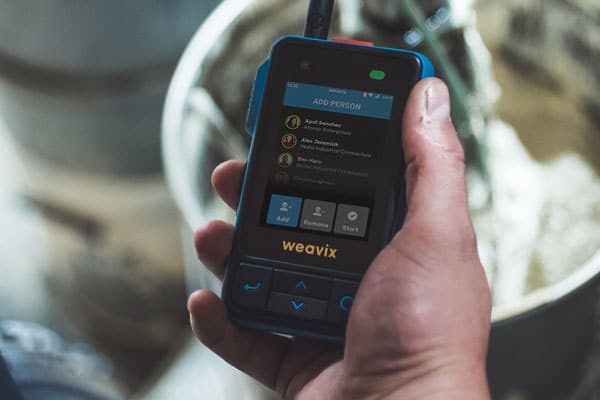 Built to connect the frontline with the devices they use every day.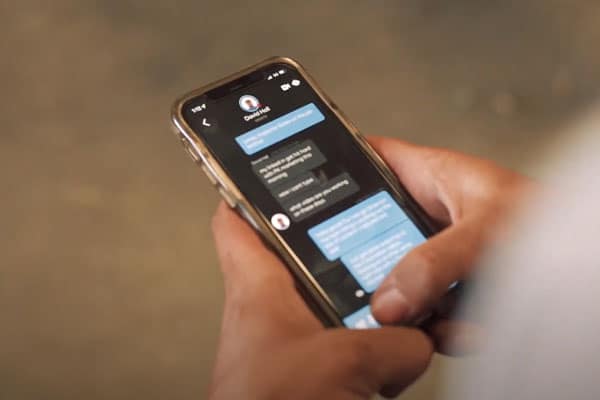 The collaboration platform designed to go wherever your workers go.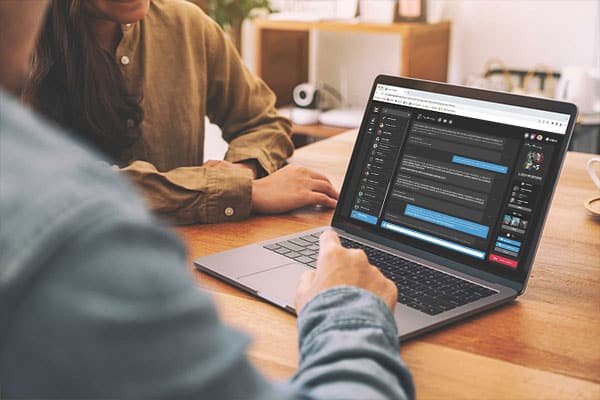 In your office or at home, stay connected with your whole organization
COLLABORATION BY THE NUMBERS
The Case for Improved Communication Everywhere
10% of frontline workers have reliable access to their supervisors and crews
30% increase in productivity after implementing a collaboration platform
86% of industry experts blame a lack of collaboration for workplace failures
Digital collaboration for a connected manufacturing workforce. McKinsey & Company, May 5, 2020. https://www.mckinsey.com/business-functions/operations/our-insights/digital-collaboration-for-a-connected-manufacturing-workforce.86 Percent of Employees Cite Lack of Collaboration for Workplace Failures. Fierce, May 23, 2011. https://fierceinc.com/wp-content/uploads/2020/06/PR___2011_Workplace_Collaboration_Survey___Fierce_Inc__.pdf
Frequently Asked Questions
Each walt™ smart radio comes fully equipped with PT3 capabilities to streamline communication across the frontline. When you start with weavix™, our first order of business it to ensure everyone has access to either a walt™, the weavix™ mobile app or our web console for a completely synchronized communication experience.
Our global directory is a convenient way to add contract laborers into your workforce's discussions quickly. However, before they can begin communicating, an invitation must be sent and accepted by both users. This ensures user privacy and that guidelines are adhered to.
Where's walt™ follows the devices as they are in the confines of your facility. You can locate your devices using our mobile app or on the web console.
Smart radio is primarily our collaboration platform, but our automations and integrations features have been used in various functions to increase efficiency on the frontline. With Protect and Workforce Diagnostics™, you have the full capabilities of IoW to connect, protect and optimize your enterprise.
weavix™ can translate between any of the major languages with up to 90% accuracy. These messages are translated and dictated automatically based on the receiver's preferred language chosen in their settings.
The information collected with our forms rest on our secure platform. However, to integrate with other systems, a webhook or API is required. A weavix™ specialist may be required to perform the integration.
weavix™ gives every worker more collaboration capabilities than ever before, but we understand that some features are more relevant to others. Administrators within the platform can grant and change access to certain features on a team or individual basis.
BRINGING WORKERS TOGETHER TO BENEFIT YOUR ENTERPRISE
Copyrights © 2022 weavix™. All Rights Reserved.